Miles Teller Among Actors Eyed For 'Fantastic Four' Role [UPDATED]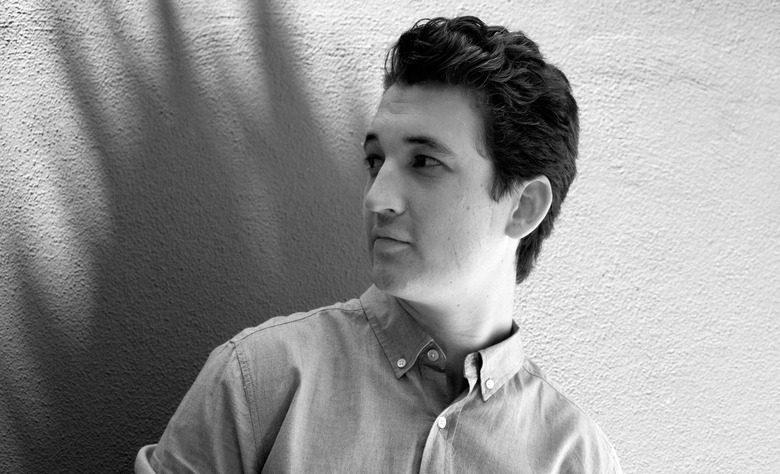 [UPDATE: Director Josh Trank has addressed the rumors on Twitter. Original story follows.]
The Sundance Film Festival is always good for a couple of breakout stars, and this year one who caught a lot of positive buzz was Miles Teller. Though the 26-year-old actor got his first big break in 2010 with Rabbit Hole, it was his mesmerizing performance in The Spectacular Now that cemented his status as the Next Big Thing.
Which means, naturally, that it's about time for him to land a major tentpole franchise of his own. Teller is reportedly one of the names in contention for Fantastic Four, Josh Trank's reboot of the original Marvel superhero family. Michael B. Jordan and Allison Williams were previously rumored for other parts. Hit the jump to find out whom Teller might be playing.
Trank demonstrated an eye for up-and-coming talent with his debut feature Chronicle, which starred Jordan and Dane DeHaan — both of whom are now two of Hollywood's most in-demand young actors. While Fox has yet to make any official announcements about Fantastic Four casting, the rumors and reports so far have been equally promising.
Jordan is said to be the frontrunner to play Johnny Storm, a.k.a. The Human Torch, while Williams and Elizabeth Olsen are among the actresses whose names are being mentioned for Sue Storm, a.k.a. The Invisible Woman. We haven't heard much about who might round out the cast as Ben Grimm, a.k.a. The Thing, but with shooting expected to get underway in Louisiana this fall, I'm sure that'll change soon.
Fantastic Four is set to open on March 6, 2015.