New 'Thor: The Dark World' Poster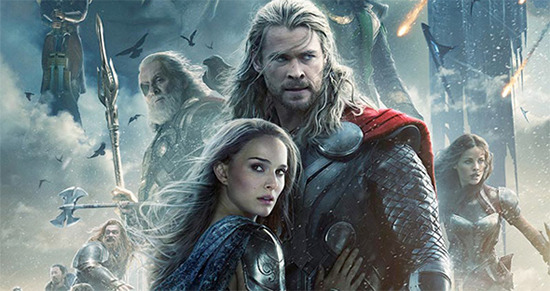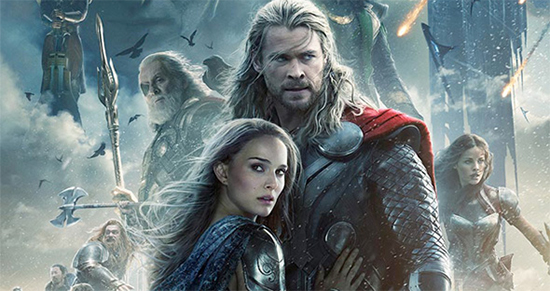 We're close enough to the release of Thor: The Dark World that it's time for the photoshop collage poster, featuring as many elements as possible. In truth, this collage is better than many. It's got Thor (Chris Hemsworth) cradling Jane Foster (Natalie Portman) front and center, while Malekith the Accursed (Christopher Eccleston) looks on and Loki (Tom Hiddleston) laughs.
As most probably realize, the arrival of a new poster heralds a new trailer; in this case the new footage hits on August 7. Check out the full image below.
EW has the poster.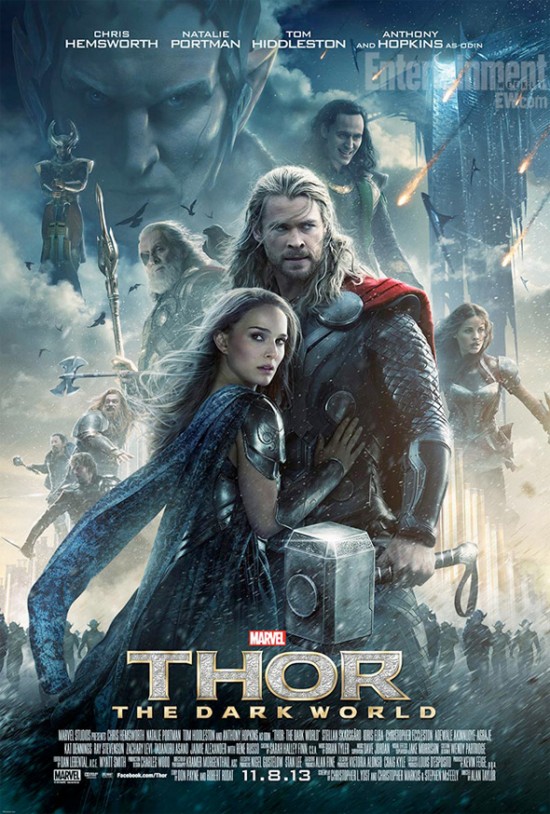 Thor: The Dark World opens on November 8.
Marvel's "Thor: The Dark World" continues the big-screen adventures of Thor, the Mighty Avenger, as he battles to save Earth and all the Nine Realms from a shadowy enemy that predates the universe itself.  In the aftermath of Marvel's "Thor" and "Marvel's The Avengers," Thor fights to restore order across the cosmos...but an ancient race led by the vengeful Malekith returns to plunge the universe back into darkness. Faced with an enemy that even Odin and Asgard cannot withstand, Thor must embark on his most perilous and personal journey yet, one that will reunite him with Jane Foster and force him to sacrifice everything to save us all.