'Harry Potter' Helmer David Yates In Talks For 'Scarface' Remake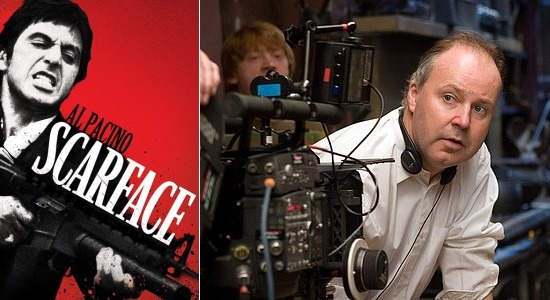 Say the word "Scarface," and what probably comes to mind are mobsters, shootouts, dubious morals, and copious amounts of illicit substances. What probably doesn't come up are kid wizards, friendly elves, and butterbeer. Unless, that is, you're at Universal.
The studio's been planning a remake of the gangster classic Scarface for a couple of years now, and now they're zeroing in on a director. David Yates, best known for helming the last four Harry Potter films, is reportedly in final talks to take over the movie. Hit the jump for the latest updates on the project.
Deadline got the scoop on Yates' negotiations. The studio first got the ball rolling on the project in 2011, hiring David Ayer to write the screenplay. More recently, Paul Attanasio was brought on for rewrites. Sources indicate that there've been a few more drafts in the interim, and that Universal is now "very high on the current draft."
Yates earned plenty of praise and bucketloads of dough for his work on the Harry Potter series, but hasn't released another feature since then. He's circled quite a few projects, including The Imitation Game, Your Voice in My Head, and Tarzan, but none have come to fruition. Assuming the Scarface deal closes, it seems likely to be his next movie.
The idea of remaking an iconic picture like Scarface may seem like sacrilege to some, but of course the 1983 movie was itself a remake of the 1932 film by Howard Hawks. Specifics on Universal's reboot are being kept under wraps for now.
What we know is that it'll be a contemporary spin on the familiar tale of a ruthless outsider who claws his way to the top of the American drug trade. An earlier rumor suggested the film would center around a Mexican lead. (The corresponding character was Italian in the 1932 version and Cuban in the 1983 one.) It's unclear whether that's still the case, but regardless we can expect some contemporary issues to make their way into this one.