'The Man From U.N.C.L.E.' Recruits Elizabeth Debicki Of 'The Great Gatsby'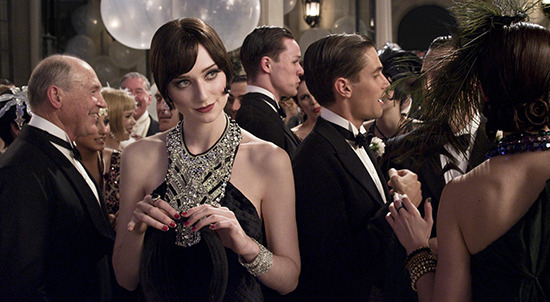 After years of trying to bring The Man From U.N.C.L.E. back to life, Warner Bros. finally settled on director Guy Ritchie, and when Tom Cruise decided not to do the film, the studio looked to Henry Cavill and Armie Hammer to play U.N.C.L.E. agents Napoleon Solo and Illya Kuryakin.
Now the film has picked a leading lady, and she's someone with some big recent work with Warner Bros.: Elizabeth Debicki, who gave an eye-catching turn in The Great Gatsby.
In The Great Gatsby, Debicki played Jordan Baker (and was occasionally easy to mistake for Rooney Mara). A relative newcomer, Gatsby was Debicki's first big studio role, and WB evidently liked her work there. In U.N.C.L.E., her role is reportedly going to be a femme fatale.
In addition to reporting on Debicki's attachment to the film, Variety has a long piece on the gestation of U.N.C.L.E., passing along comment that it is "a fairly serious action pic set in the '60s" with a planned September shoot start.
Though the principle talent and creatives on the film didn't talk to Variety, the trade says that this is an origin story that depicts the first meeting between the two operatives. In this case, they're hostile to one another, unlike the ore friendly bond that quickly developed in the TV series on which the film is based.