'Almost Human' Trailer: A Missing Friend Reappears With A New Killer Instinct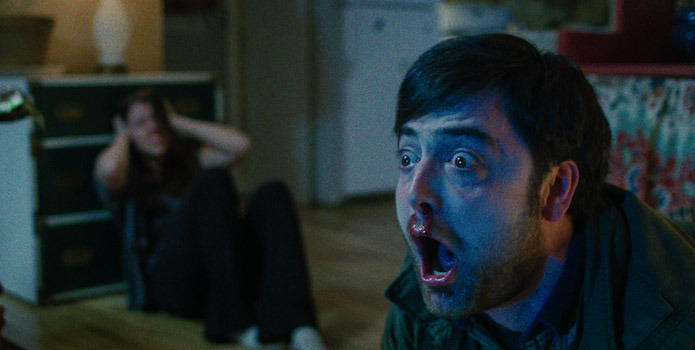 I like this trailer for Almost Human, a sci-fi horror story that will premiere at the Toronto Film Festival in September, but I'm going to have to watch it a few times before I can look at the story without seeing it as a reflection of the great, weird Xtro from 1983. (There's also some of Carpenter's The Thing in here.)
That said, this is a solid trailer that promises a no-frills horror exercise with a good otherworldly leaning. There's clearly a current of '80s sci-fi/horror running through this one — just check out the poster below. But there could be some unique twists and ideas in here, too. Check out the trailer below. It's definitely not safe for work, thanks to some blood and gore.
Almost Human will premiere in September as part of the Midnight Madness program at TIFF. Joe Begos wrote, shot, and directed the film. Graham Skipper, Vanessa Leigh, Josh Ethier star.
Mark Fisher disappeared from his home in a brilliant flash of blue light almost two years ago. His friend Seth Hampton was the last to see him alive. Now a string of grisly, violent murders leads Seth to believe that Mark is back, and something evil is living inside of him.