Paramount Focusing On Day-And-Date VOD Releases For Indie Titles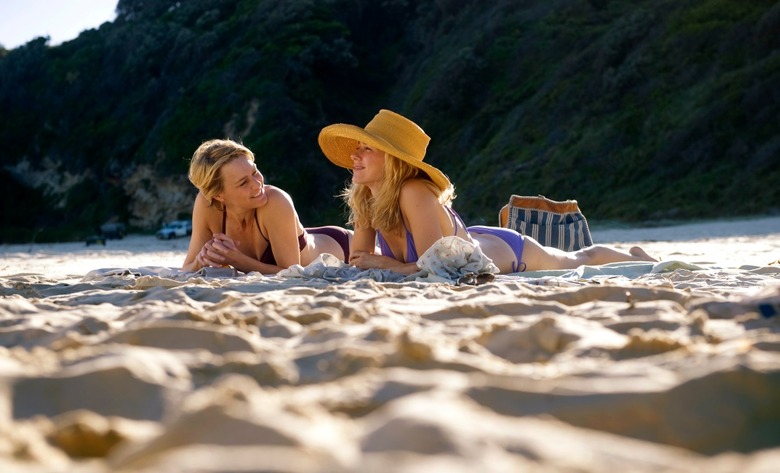 It's not an exaggeration to say that movie ticket prices cost more than ever nowadays. The average cost of admission hit an all-time high of $8.38 in 2013, up from $7.96 a year ago. And that's just the national average, mind you. In New York, where I live, a ticket to an IMAX 3D film costs over $20 a person.
Meanwhile, our at-home options have been getting better and better. Not only is the technology itself improving, the selection is getting wider and more varied as well. Where it was once unthinkable for a DVD to hit just a few weeks after the film's theatrical opening, it's not uncommon in 2013 to see smaller films released on VOD before they make their way to the cinema.
Studios have taken note of this shift in movie viewing patterns, and are increasingly trying to run with it. Paramount Pictures, for one, is stocking up on indies that can hit theaters and VOD simultaneously. Their first day-and-date release will be Adore, the romantic drama previously titled Two Mothers. More after the jump.
According to various outlets, the pair will focus on acquiring and releasing indie and festival titles. The studio will then partner with other distributors to release the movies in theaters and VOD on the same date. Not all films picked up under the initiative will get the day-and-date treatment, but it seems the studio is interested in exploring that direction. Adore, the first film released under that strategy, lands in theaters and on VOD September 6.
Paramount Home Media Distribution has also recently picked up the Adam Scott divorce dramedy A.C.O.D. for VOD release, with The Film Arcade on board to release the film in theaters. (It's unclear at this time whether the movie will open simultaneously at home and in theaters.) Also on the division's upcoming slate is the horror comedy Ghost Team One.
Personally, I don't think anything beats a good theater experience, and I'd bet a lot of movie lovers agree. Not to mention the filmmakers themselves, most of whom are still shooting with a big movie theater screen in mind, not a small living room television.
At the same time, though, I'll readily admit that making it to the cinema can be an expensive hassle. If VOD's convenience and low cost encourage viewers to check out movies they may have otherwise missed — and in my own experience, they do — maybe seeing a movie under less-than-ideal circumstances is better than not watching it at all. What do you think?
[Sources: Variety, FirstShowing, Indiewire]