Christopher Nolan's 'Interstellar' Adds David Oyelowo And David Gyasi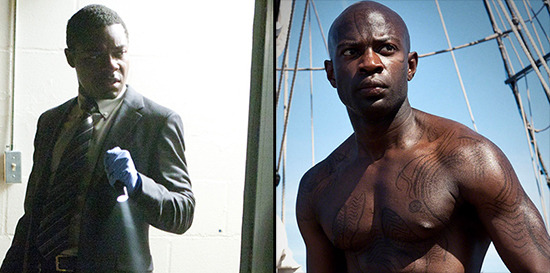 Briefly: Christopher Nolan has brought a couple more actors into his already impressive cast for the sci-fi adventure Interstellar. David Oyelowo (Lincoln, Jack Reacher, The Butler) and David Gyasi (Cloud Atlas), who worked together in Red Tails, have taken roles in the new film. The cast also includes Matthew McConaughey, Anne Hathaway, Jessica Chastain, Casey Affleck, Topher Grace, Michael Caine, Wes Bentley, Mackenzie Foy, John Lithgow, Ellen Burstyn, Bill Irwin and Timothee Chalamet.
This is where I recap the other spare details we know about the film, which depicts "a heroic interstellar voyage to the furthest borders of our scientific understanding," and features "explorers [who] travel through a wormhole." Christopher Nolan and his brother Jonathan Nolan scripted the current draft. Composer Hans Zimmer and cinematographer Hoyte Van Hotyema are also working on the picture.
Interstellar is scheduled for November 7, 2014. [The Wrap]