Nicolas Cage To Lead Paul Schrader's 'The Dying Of The Light'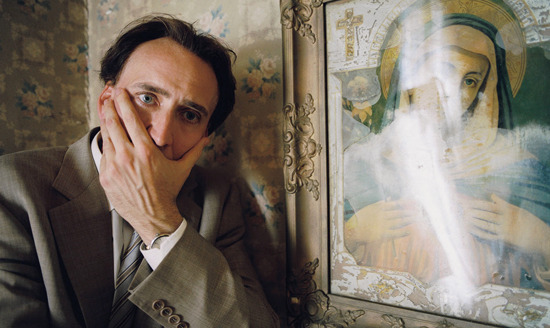 A few years back, we wrote about the intriguing prospect of Nicolas Winding Refn teaming up with Harrison Ford for The Dying of the Light, a script by Paul Schrader. Sadly, that iteration of the project fell apart soon after when Ford decided to pull out, and Refn went on to make Drive instead. But now it's back alive with a new team.
Schrader signed on last month to direct from his own script, with an unnamed "A-actor" in the lead. Now he's revealed that the big-deal movie star in question is Nicolas Cage. Hit the jump to get details on the plot and more.
The Canyons is Schrader's first directorial effort since 2008's Adam Resurrected. Unfortunately, based on early reviews, it doesn't exactly sound like a triumphant return to the director's chair. Good thing The Dying of the Light sounds more promising.
The script centers a CIA agent who starts to go blind during his latest mission. Ford was set to play the protagonist, but exited because he didn't where his character ended up. (I'm purposely keeping it vague; click here if you want the spoiler-y explanation.) His departure killed Refn's version of the film, though Refn likely remains involved as an executive producer.
As of now, Cage is the only star involved. Channing Tatum was attached to star alongside Ford at one point. However, the latest reports don't mention whether he's still on board, which probably means he isn't. The Dying of the Light will shoot toward the end of this year, per Schrader's earlier comments.