Trivia: Alec Baldwin Turned Down A Marvel Villain Role, But Which One?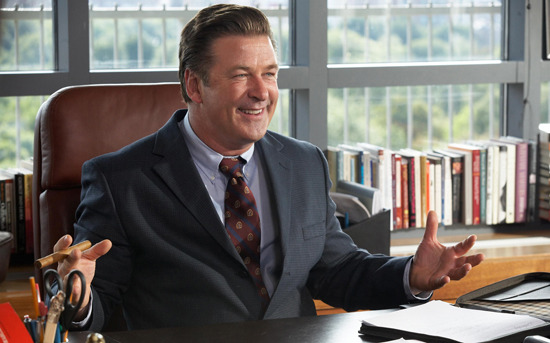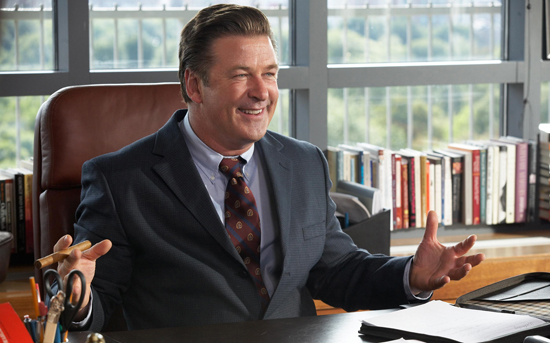 Oscar nominee and multiple-Golden Globe and Emmy Award winner Alec Baldwin recently revealed he was offered a villainous role in a Marvel movie. Appearing on The Howard Stern Show, the 30 Rock star said he was offered the role but had to turn it down because of scheduling issues. Below, read his quotes and speculate as to which character it was.
The information, which was previously in Monday's Superhero Bits, originally came from Comic Book Movie. They linked to the full Stern interview, which you can listen to below. If you don't have 75 minutes to listen to it, though, we've got the quotes below.
Stern reportedly asked Baldwin why he's never been offered a super-villain, which set off the following exchange.
I have, but I won't mention which one. I don't want to undo somebody because they hired someone else to do it. But they asked me to play a villain in one of these Marvel Comics movies.
After a follow up, Baldwin said:
I wasn't available, they wanted me to work a certain time. And because of my wife's pregnancy, I had to turn down two films this summer that I wanted to do.
The Hollywood Reporter did a little digging and found out Baldwin's wife is currently six months pregnant. That means he is likely referring to a Marvel Movie that has been filming in the past six months, or will film over the next three. The options? Captain America: The Winter Soldier (which is almost done with filming, if not done) or Guardians of the Galaxy (which is now filming). Both of those films have roles for older, talented actors. There's the head of S.H.I.E.L.D. played by Robert Redford (rumored to be villainous) in The Winter Soldier and The Collector, played by Benicio Del Toro, in Guardians. Odds are, it's the former, just because the suit and tie/military look seems more Baldwin.
However, limiting the possibilities to those two films assumes Baldwin knows the difference between Marvel Studios film and just plain Marvel movies. If he doesn't, he could also be referring to The Amazing Spider-Man 2 or X-Men Days of Future Past. Both of those films are now filming (or recently finished) and are, technically, Marvel movies. I don't think they cast any older, new X-Men in Days of Future Past so we'll eliminate that. Spider-Man, though, has Rhino (Paul Giamatti) and Norman Osborn (Chris Cooper). The latter seems like a strong possibility.
So if we're to rank the roles, I'd say S.H.I.E.L.D., Osborn, Collector, Rhino, then some random baddie in X-Men.
Who do you think Baldwin was asked to play? Is he a better choice than any of the people mentioned above?