First Look At The JFK Assassination Movie 'Parkland' With Paul Giamatti And Billy Bob Thornton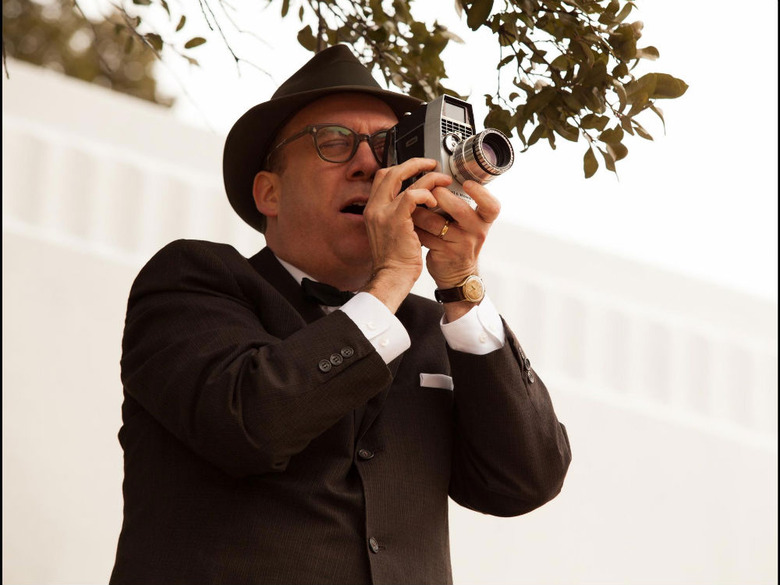 Nearly fifty years later, the assassination of President John F. Kennedy on November 22, 1963 remains one of the most controversial and discussed events in history. With hundreds of books and dozens of movies made on the subject, it might seem like every angle of the story has been explored. Well, that's not the case.
Writer/director Peter Landesman is coming to the Toronto Film Festival this September with Parkland, a brand new film telling the story of that terrible day from the point of view of the hospital employees at Parkland General Hospital, the local Dallas hospital where the President was taken and pronounced dead. The film stars Paul Giamatti, Colin Hanks, Zac Efron, Billy Bob Thornton, Jacki Weaver, Marcia Gay Harden and will be released September 20. Check out the first images below.
Thanks to USA Today (via First Showing) for these.
Billy Bob Thornton plays the head of Dallas' Secret Service, Paul Giamatti is Abraham Zapruder, Marcia Gay Harden is the head nurse at the hospital, Zac Efron is a rookie doctor, Jeremy Strong is Lee Harvey Oswald, James Badge Dale is his brother and Jacki Weaver his mother.
Just looking at that wide range of characters, you begin to get an idea of the story and scope of the movie. With the imminent release date, expect to see a trailer soon, along with the North American premiere at Toronto.