Help Get This 'Ghostbusters' Lego Set Made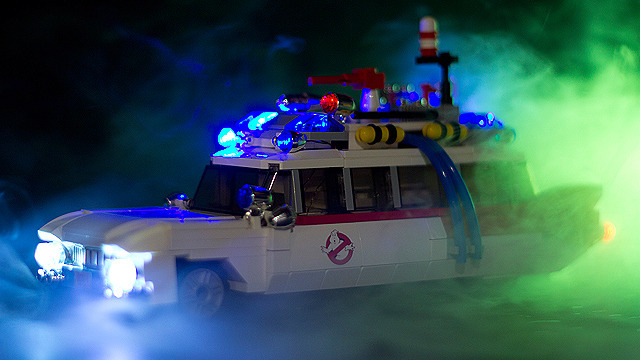 If Back to the Future can have a Lego set, why not Ghostbusters? A Lego Cuusoo project to celebrate the upcoming 30th anniversary of the classic comedy is currently about halfway to the 10,000 votes it needs to go before the Lego approval board. If it does, you may soon be able to purchase a Lego Ecto-1. Last year, that happened for Back to the Future and that set is hitting shelves any day now. So why not Ghostbusters?
Below, check out some images and a video of the project, plus find out where to vote.
To vote for the Ghostbusters Lego Cuusoo project, visit this site. It's a very simple process. Here's a video and some images.
If you're confused as to how this all works, click here and read about how Back to the Future went through this same process. Even if 10,000 people back it, there's no guarantee Lego will approve it. But if it doesn't get to 10,000, there's no chance at all.