Dave Filoni Reveals 'Star Wars Rebels' Logo, Concept Art, And Details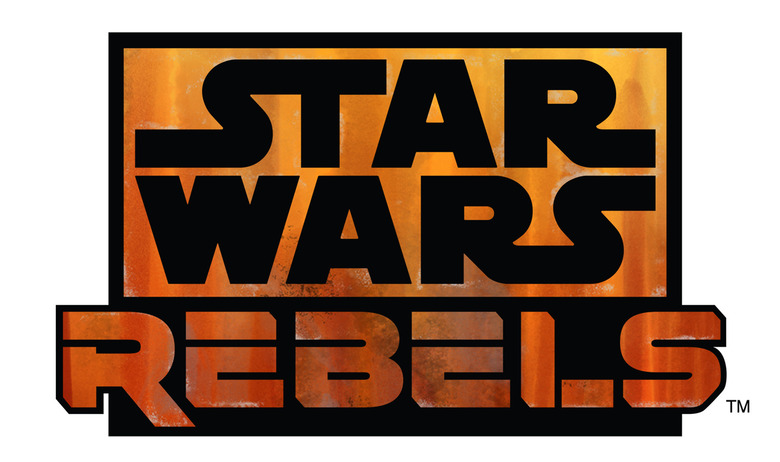 The ongoing Star Wars Celebration Europe II gathering in Messe Essen, Germany, has yielded some new details about Star Wars Episode VII, including the confirmation that John Williams would return to provide the score. But wasn't the only new project discussed at the event.
Animator Dave Filoni took the stage to for a panel about Star Wars Rebels, the animated Disney XD series scheduled to premiere next year. We first got wind of the project back in May. This weekend, Filoni was able to share some new details and imagery from the show, including the new logo and a couple bits of concept art. Hit the jump to check it all out.
As previously reported, Star Wars Rebels takes place during the two-decade period between Episode III – Revenge of the Sith and Episode IV – A New Hope. The series will center around a teen character, and chronicle the birth of the Rebel Alliance.
The logo, as you've probably figured out, can be seen in the header image above. The orange and black color scheme is intended to echo the flight suits worn by the rebel pilots in the original trilogy.
The first piece of concept art below depicts the Ghost, the main character's ship. Described as a cross between a B-17 and the Millennium Falcon, it's meant to feel like a "home" on the series.
Filoni cited Ralph McQuarrie as a key influence on the show. After going back and looking at McQuarrie's original artwork, he found that McQuarrie's designs often differed slightly from the finished products that made it to the screen. That suited Filoni just fine.
"We wanted to create a look for this part of Star Wars that precedes A New Hope by just a little bit," Filoni said. "We have created a set of digital brushes that replicate McQuarrie's style. [...] We're going for something that's much more an illustrative look."
In addition to the hi-res concept art below, Bleeding Cool was able to snap pictures of a few other bits of concept art shown at the panel, including one of a McQuarrie-inspired Stormtrooper.
Head to their site to see more.
Star Wars Rebels will premiere with a one-hour special on Disney Channel in Fall 2014 before moving to its permanent home on Disney XD.
[Additional source: StarWars.com]