Danny McBride And Jody Hill Return To HBO; Plus David Milch Does 'The Money'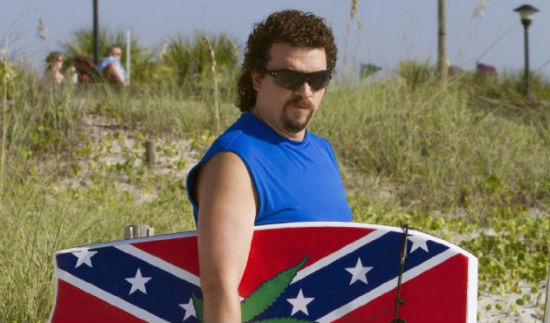 Eastbound and Down is ending after its upcoming season, but Danny McBride and Jody Hill want to stay on HBO. Word out of the TCA's is the duo are working on a high school based show for HBO in the future.
Also, David Milch, who produced Luck, Deadwood and John From Cincinnati, is back at the network, working on a show called The Money.
Deadline reported the news of the new McBride/Hill show. There's no information other than the vague "high school" setting, but it's great to know we won't see the last of this budding comedy duo once Eastbound and Down is over.
As for Milch, The Money is "a look at a dynastic New York media family, a look at power, the complexity of modern urban life" according to Deadline. Justin Chadwick (The Other Boleyn Girl) will direct the pilot and casting is currently underway.
There's always something going on on HBO. Which of this shows has you more intrigued?