Stephen Frears To Direct Ben Foster In Yet Another Lance Armstrong Movie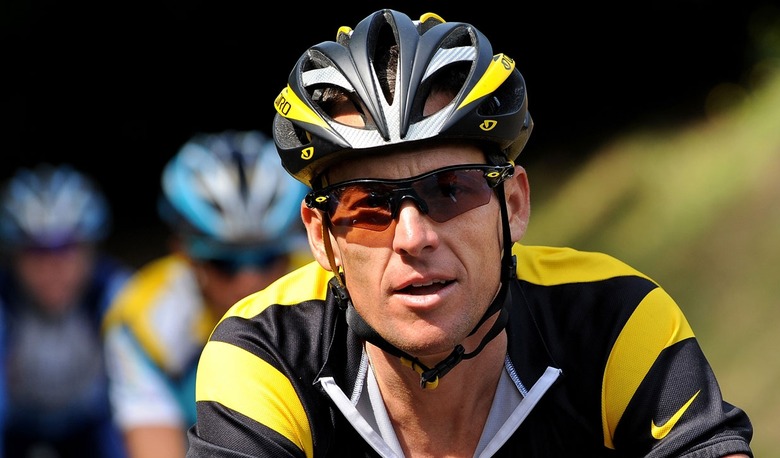 The doping scandal lost Lance Armstrong a lot of fans, but it's won him a lot of attention from Hollywood. Warner Bros. and Paramount already have their own projects about the disgraced cyclist in development. Now Working Title has set Stephen Frears to direct yet another one with Ben Foster in the lead. Hit the jump for all the details.
Those include Warner Bros.' movie, which has Jay Roach set to direct from a script by Scott Z. Burns. The studio recently made a deal for the life rights of Armstrong's former teammate Tyler Hamilton, who spilled Armstrong's secret during a 60 Minutes interview.
Paramount, meanwhile, has teamed up with Bad Robot to adapt Juliet Marcur's biography Cycle of Lies: The Fall of Lance Armstrong. Additionally, Sony Pictures Classics picked up Alex Gibney's documentary The Armstrong Lie earlier this week.
All of the movies deal with Armstrong's precipitous fall from grace. He'd been hailed as a hero after recovering from testicular cancer to win the Tour de France seven times, but was stripped of all of those titles as well as his 2000 Olympic medal once the truth about his drug use emerged. Frears' film was scripted by John Hodge, and follows Armstrong from his battle with cancer through the doping scandal.
Foster starred in two acclaimed indies this year, Kill Your Darlings and Ain't Them Bodies Saints. He'll be seen next January in Lone Survivor, directed by Peter Berg.
Frears' recently directed another picture about a world-famous athlete, HBO's Muhammad Ali's Greatest Fight. His last theatrical release before that was the ill-received Lay the Favorite. He also has the drama Philomena, with Steve Coogan and Judi Dench, due out in the near future.