Superhero Bits: The Wolverine, X-Men: Days Of Future Past, Amazing Spider-Man 2, Agents Of S.H.I.E.L.D.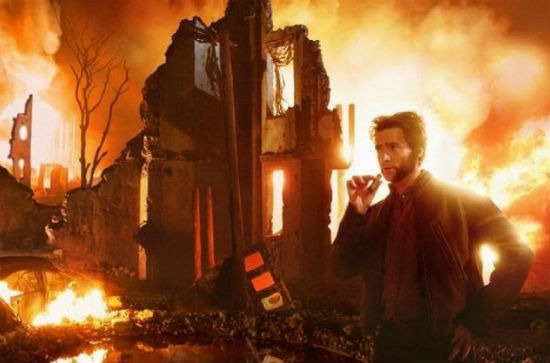 Are there things wrong with X-Men: The Last Stand? When does X-Men: Days of Future Past take place? Will Hawkeye and Black Widow have bigger roles in Avengers: Age of Ultron? Does Hugh Jackman like to scream as The Wolverine? Does Batman vs. Superman screw with plans on Arrow? Does Marc Webb have answers about some Amazing Spider-Man 2 mysteries? How far in advance does Marvel plan their Comic-Con presentations? Read about all this and more in today's Superhero Bits.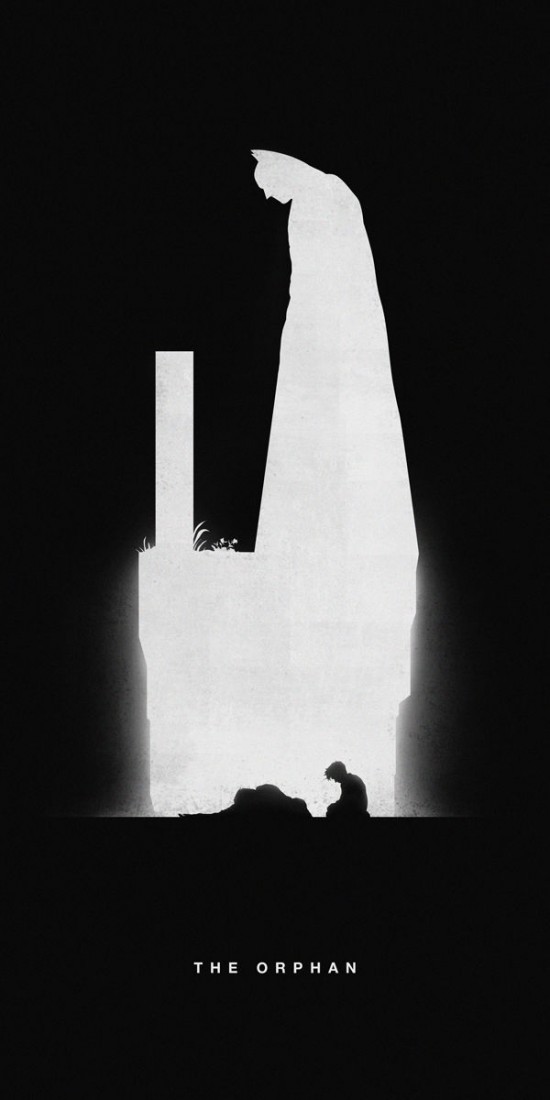 Artist Khoa Ho reimagined popular superheroes as silhouttes over their younger selves. See more here, via My Modern Met.
X-Men Days of Future Past takes place about ten years after The Last Stand, and ten years after First Class, according to Empire via CBM.
Vulture created this megamix of Hugh Jackman screaming as The Wolverine.
Jackman also told Us Weekly he wears his Wolverine costume during sex with his wife.
Fast-forward to 8 minutes of this Collider interview to hear Simon Pegg's problems with Man of Steel.
Kevin Feige spoke to Collider about the work Marvel puts into Comic-Con.

Comic Book Movie posted a ton of character images from the Lego Marvel Super Heroes.
Because Hawkeye and Black Widow don't have their own movies, they're both going to have a lot more to do in Avengers: Age of Ultron according to Joss Whedon.
Superhero Hype spoke to Famke Janssen about her role in The Wolverine.
Digital Spy spoke to the producers of Arrow and asked if the new Batman vs. Superman movie would impact the show at all.
Due to the amount of graphics and images included in Superhero Bits, we have to split this post over TWO pages. Click the link above to continue to the second page of Superhero Bits.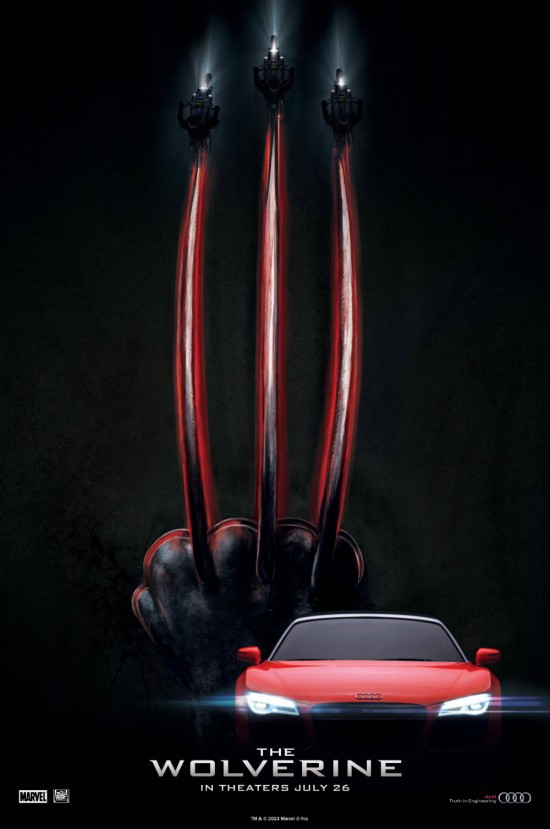 ShockYa premiered this Audi inspired poster for The Wolverine.
Speaking to Collider, Marc Webb discussed Shailene Woodley and said he'd love to come back for the third Amazing Spider-Man.
New featurette about Marvel's Agents of S.H.I.E.L.D. via IGN.
Speaking to Toronto Life (via CBM), actress Sarah Gadon revealed she's an artificial intelligence officer in The Amazing Spider-Man 2.
Here's one we can all get behind. CinemaSins's Everything Wrong with X-Men: The Last Stand.
Total Film also spoke with Marc Webb and he confirmed many secrets are still being held back for The Amazing Spider-Man 2.
Tim Daly got together a bunch of older Superman actors for a humorous quest, via Comic Book Movie.
Screenrant spoke to Dane DeHaan about his role in The Amazing Spider-Man 2.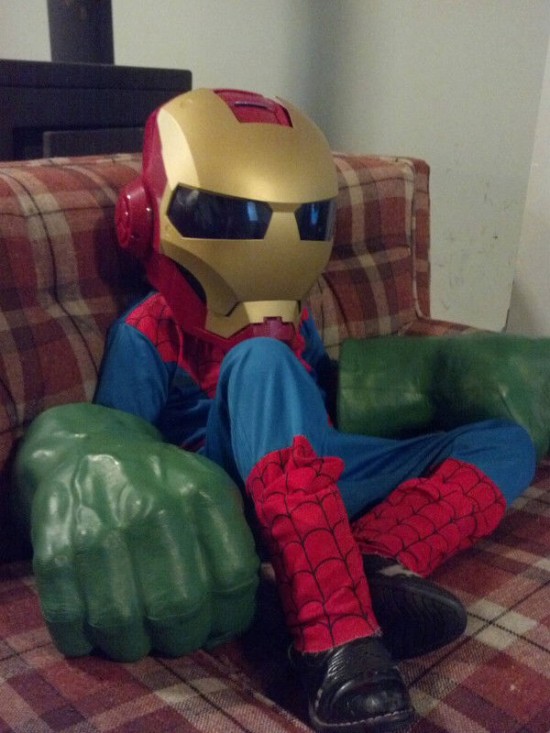 Make a decision kid! Via Reddit
Some new Amazing Spider-Man 2 set photos show Spider-Man doing something very mundane.