Early Buzz: 'Noah' Footage Premieres To Rave Reviews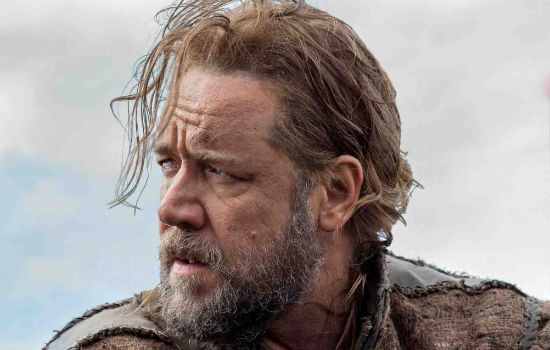 Darren Aronofsky's Biblical epic Noah is scheduled for release March 28, 2014, which means the marketing should start fairly soon. Case in point, the director showed an early cut of the trailer on Thursday to an audience at the Echo Conference, a church-based conference in Texas for "artists, geeks and storytellers." He sent a video introduction and then showed the trailer.
We don't have the trailer just yet, but we have the video introduction and some reactions, all of which were positive.
Thanks to The Film Stage for the heads up on this.
First up, here's the video introduction thanks to jeremiahjw.
And here are just a few tweets.
I'm utterly in AWE. We just saw the first rough trailer for #Noah by Darren Aronofsky starring Russell Crowe and Anthony Hopkins. #Echo13

— Vincent Powell (@vincentpowell) July 25, 2013
Just saw the trailer for Aronofsky's "Noah". It looks like it's gonna be off the chain. #Echo13

— Micah J. Murray (@micahjmurray) July 25, 2013
Just saw an exclusive trailer of NOAH @echoconference. Two words: Chill Bumps. #Echo13

— KyLea Ingram (@kbingram85) July 25, 2013
We'll have more as Noah gets closer to release. Expect a poster, and this trailer, very soon.
Noah stars Russell Crowe,  Emma Watson, Jennifer Connelly, Logan Lerman, Ray Winstone and Anthony Hopkins.