Wes Bentley Joins Christopher Nolan's 'Interstellar'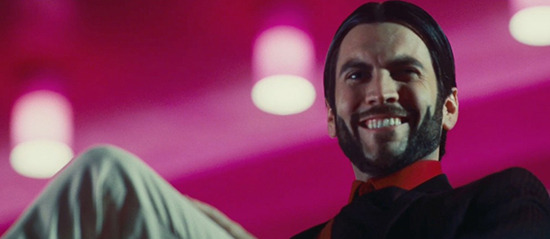 Every time an actor signs on to Christopher Nolan's new film Interstellar, we have to write basically the same piece, because we still know very little about the film. There just aren't many details to give out.
So: Wes Bentley is the latest actor to take a significant role. But in announcing the casting THR says he's also the last major piece of the puzzle needed to assemble the sci-fi film about time travel, an alternate dimension, and a wormhole in space. Bentley has a "meaty supporting role," says the trade. He'll appear alongside such talents as Matthew McConaughey, Anne Hathaway, Jessica Chastain, Michael Caine, Casey Affleck and Topher Grace.
Christopher Nolan and his brother Jonathan Nolan wrote the script, originally commissioned for Steven Spielberg and inspired by the theories of physicist Kip Thorne. Composer Hans Zimmer and cinematographer Hoyte Van Hotyema are also working on the picture.
Interstellar is scheduled for November 7, 2014.