'Snowpiercer' International Trailer: Chris Evans Faces His Destiny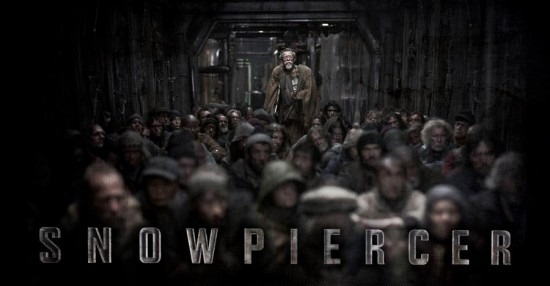 We Americans are still waiting on a release date for Snowpiercer, Bong Joon-ho's English-language debut, but those in his native South Korea will get to see it next week. As part of that final marketing push, one final Korean trailer has dropped for the sci-fi film.
The film features a pretty fantastic ensemble, including John Hurt, Tilda Swinton, Jamie Bell, Alison Pill, Ed Harris, Ewen Bremner, Octavia Spencer, Kang-ho Song, and Ko Asung, but it's Chris Evans who plays the hero, and it's Chris Evans who's at the center of this latest spot. Check it out after the jump.
Within the train, a strict class system has emerged. Those in the front of the train live in opulent luxury, while those in the back are left to suffer. Discontent boils over and a full-scale revolution kicks in, guided by reluctant leader Curtis (Evans).
Some of the other trailers took a more comprehensive approach to the material, but this 47-second video mainly focuses on Curtis' inner struggle and the fights going on in the dark, dingy tail section. The text is all in Korean, and there are Korean subtitles, but the dialogue itself is in English so understanding the video shouldn't be a problem.
Only a handful of reviews for Snowpiercer have hit already, but what we've heard so far is very promising. The film sounds very dark, but also wildly ambitious and visually stunning, with some fantastic performances. Check out our early buzz piece for more on what critics are saying.
Unfortunately, as I mentioned before, the Weinsteins have yet to set a U.S. opening date for the movie. Koreans, however, can see it in theaters starting August 1.