Rumor: Zac Efron And Ryan Gosling Up For 'Star Wars Episode VII'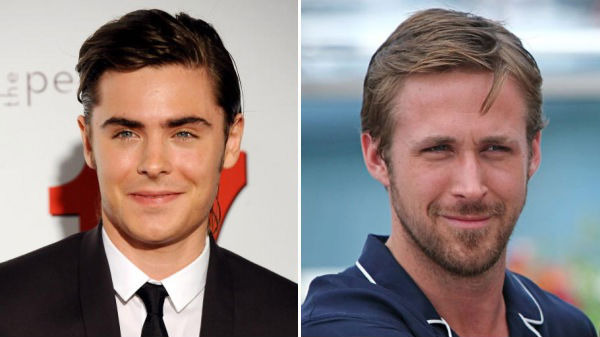 J.J. Abrams' Star Wars Episode VII starts filming in a few months and the Lucasfilm, Bad Robot and Disney teams have been hard at work trying to put together a cast. The general assumption is many of the roles will go to unknowns, with a few choice roles going to established stars.
Two names have now been revealed as possibly being up for roles in the highly anticipated film. Those names are Ryan Gosling and Zac Efron.
As is the case with anything Star Wars, this should be taken as rumor but it's extremely interesting none the less. Latino Review is the site reporting the news.
According to the site, they don't know what role Zac Efron went into audition for, but they heard Gosling went in to play Luke Skywalker's son. That's a major new wrinkle as, in Star Wars lore, Han Solo and Princess Leia were the ones with the important kids. It's a clue screenwriter Michael Arndt could be trying something very different with his take on the story. (Also of note, both actors can loosely fit into several of the confirmed casting breakdowns for the seven leads.)
Another interesting rumor in the Latino Review story is Leonardo DiCaprio took a meeting about the film, but passed, to pursue Robotech. We'll have more on that in another article.
There's a good chance we'll hear some news about Star Wars Episode VII this weekend when Star Wars Celebration takes place in Germany. Will Zac Efron or Ryan Gosling take the stage? Who knows. But casting is closer than ever.