Disney Will Tease New 'Star Wars,' Marvel And 'Avatar' Attractions At D23 Expo [UPDATED]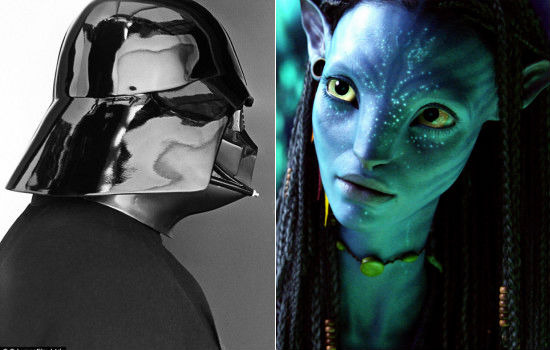 UPDATE: We've been contacted by Disney Imagineering and told the quotes we originally reported, though from an official Disney website, were incorrect. Frank Reifsnyder, Communications & Media Relations Manager for Walt Disney Imagineering said, "There will be teases to Star Wars and to Avatar but nothing about any attractions or experiences based on those properties. Nor are we releasing any new information on those at the D23 Expo." Basically, there will be teases, just not to anything specific or imminent.
Also, we've made a small change about which Marvel characters are appearing where at the event. Besides that, the original article follows.
The Walt Disney Company has officially acknowledged they're working on new park attractions featuring Star Wars and Avatar. After months and months of speculation in regard to Star Wars (and uncertainty in regards to Avatar), a new blog from Disney Insider confirms the Walt Disney Imagineering exhibit at the D23 Expo in August will feature teases of attractions based on both franchises.
Here's the excerpt from the Disney Insider (via Inside the Magic). Dave Fisher, show producer of the Walt Disney Parks and Resorts Pavilion, said the following:
We're also going to be doing sneak peeks at upcoming projects – including Disney Springs, the reimagining of Downtown Disney at Walt Disney World Resort. There will be teasers for new attractions based on Avatar and Star Wars that we're working on now for the Disney Parks.
Does this mean each property is getting a full land? Just a new ride? We won't know until August 9. But we'll report back as soon as we know.
More news in the Disney Insider piece is Captain America will be on hand to preview Marvel's Avengers Academy, a new installment on the Disney Magic cruise ship. That attraction will be their first permanent Marvel based Disney attraction. Spider-Man and Iron Man will also be at the convention, taking photos with fans.
While Disney executives were very open in admitting, once they purchased Lucasfilm, they wanted to integrate Star Wars more into the parks, no specifics were revealed. Rumors about a new Star Wars Land in Florida, or a reimagined Tomorrowland in California, remain unacknowledged. Hopefully, this exhibit will give a few more hints.
As for Avatar Land, it was officially confirmed to be in development for Disney's Animal Kingdom a few years back, but rumors suggested it was put on the back burner. Again, this news officially reignites the fire.
You can read more about Star Wars Land and Avatar Land rumors at those links. What do you think we'll find out in August?