'Indie Game: The Movie' Gets Special Edition With Online Downloadable Content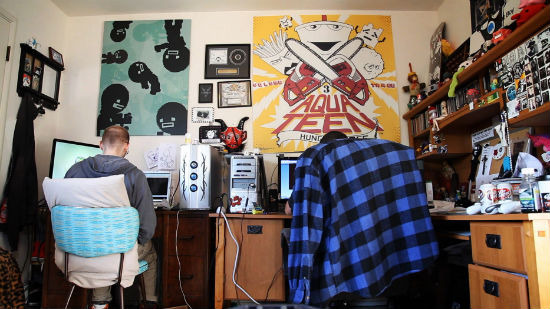 Indie Game: The Movie was one of the ten best films I saw last year. Currently available on Netflix, the documentary directed by Lisanne Pajot and James Swirsky follows the development of three independent video games. You can read my full review here for more details.
This week, the filmmakers are doing something truly awesome and fitting. Since it's a movie about video games, they're offering exclusive downloadable content. Paramount among the new offerings are almost two hours of new short films and epilogues following the people in the film. But there's also new commentaries and Steam exclusives such as achievements, online trading cards and more. The whole thing is now available for instant download.
Check out the trailer for Indie Game: The Movie Special Edition below.
Here's the trailer.
For much, much more information, visit this link. I can't recommend this movie highly enough and I just ordered the limited edition Blu-ray for myself. Do that, or just get the online DLC. Too awesome.
With 100+ mins of new epilogues & short films, the Indie Game: The Movie Special Edition DLC is another film's worth of stories, crafted by the directors of the original, Sundance award-winning, feature documentary. Find out what happened after & about other games and game creators.