James McTeigue Directing 'Bloodsport' Reboot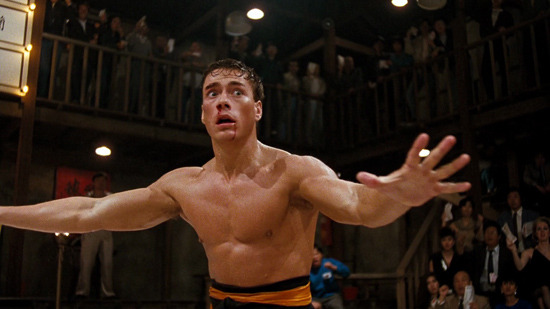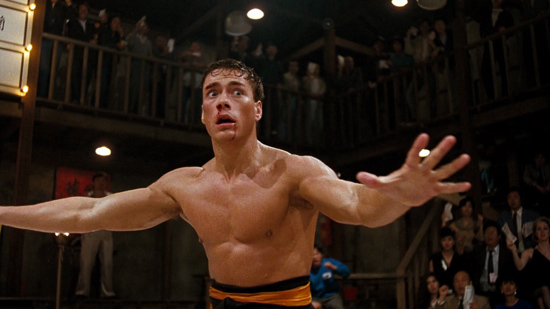 There will be a new version of Bloodsport, the '80s martial arts thriller in which Jean-Claude Van Damme fought Bolo Yeung and his pecs. (Above, JCVD shows off the reaction most of us would have when faced with the magnificence of said pectorals.) We've known about the remake for a long time, but now the movie has a director. James McTeigue (V for Vendetta, Ninja Assassin, The Raven) will make the movie.
Variety says the new film will "explore the life of 21st century mercenaries as they collide with the underground world of Brazilian Vale Tudo fighting." So it's The Expendables with a little more modern competitive fighting?
Robert Mark Kamen and Phillip Noyce came up with the story, back when Noyce was attached to direct, and Kamen scripted. Craig Rosenberg will rewrite with McTeigue looking over his shoulder.
No one is cast yet, but Kamen said last year that he didn't think Van Damme should be in the movie, despite the actor's interest in taking a role. Kamen said at the time "This is a character driven, politically motivated film. It has nothing to do with splits or muscles or grudge matches and as I said, if the title were not attached to the rights, you would not associate one film with the other."
All well and good to come up with a new angle, but there are going to be people lured into the film by the title who see this as a bait-and-switch deal. Maybe it's not such a good idea to piss off people who idolize this sort of behavior.