'Avatar 2' Test Footage Screened At Siggraph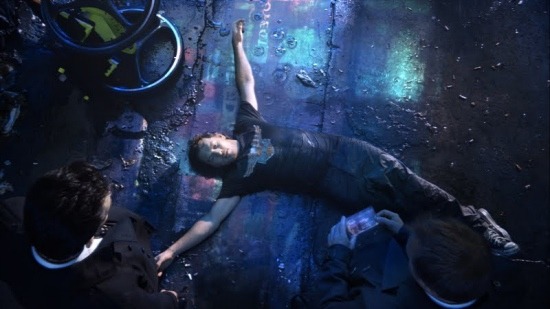 For years, James Cameron and Jon Landau have continued to assure the public Avatar 2 is coming. The writer/director has been locked away working on the script and the producer has been out and about giving us brief updates. This week, for the first time, Landau came out in public and showed some test footage for the film. It showed a "noticeable improvement" in the virtual camera techniques, with higher quality output in a scene that featured a human and Na'vi walking on the surface of Pandora.
The Hollywood Reporter wrote about the presentation, which took place at the Autodesk Users Group event during Siggraph, a conference for computer graphics.
Landau had to stress this test footage was from several months ago and not quite at the technical level they're striving for. Once Cameron begins filming (which is rumored to start early next year), the result will look better than the currently raw test footage.
Here's a brief description from THR:
He then showed a series of clips, starting with a live capture created on a stage last November, which was set on Pandora and featured a human as well as the Na'vi. "This was our first foray into what we wanted to do," Landau told the audience, pointing to noticeable improvements in aspects of the image including lighting and shadows.
The next examples came out of Autodesk's virtual production software Motion Builder, and again showed a notable advancement in quality. "Ultimately our goal is to get to this on stage [for live capture]," he said. "This is going to allow Jim to light the scenes and make the process more efficient ... and focus on what is most important—the close up. Movies about storytelling."
Read more at the above link. But it's nice to know Avatar 2 is still at the forefront of the minds of its filmmakers.