Paul Thomas Anderson's Newest Effort Is A Video For Fiona Apple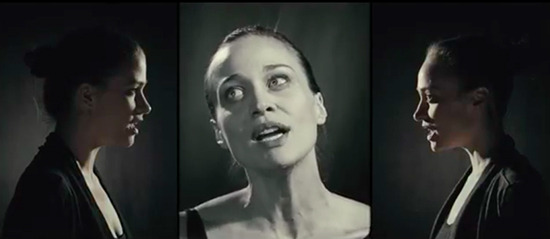 I guess you could actually say that Paul Thomas Anderson's latest project is another video for Fiona Apple. The two once dated, and the director has done videos for the singer in the past. (For 'Fast as You Can,' 'Limp,' 'Paper Bag,' and 'Across the Universe.')
This latest collaboration is for the song 'Hot Knife', off Apple's 2012 album 'The Idler Wheel...' and was something started last year. But when The Master interfered, the video was put on hold. Now it is done; read a bit more info and see the video below.
Speaking to V magazine last year, Apple said,
I have this weird thing where I'm friends with my ex-boyfriends, and I really care about them. I care about their lives with their girlfriends. I feel like maybe an annoying mother or something." Among these exes are illusionist David Blaine, in whose office/apartment Apple crashes when in New York, filmmaker Paul Thomas Anderson, who started to make a video for Apple's new song "Hot Knife" before having to work on a movie, and most notably writer Jonathan Ames, the subject of one of the album's sweeter tracks, "Jonathan."
Anderson's next film is Inherent Vice, based on the novel by Thomas Pynchon. The film has been shooting for a while, with Joaquin Phoenix, Josh Brolin, Owen Wilson, Reese Witherspoon, Jena Malone and Benicio del Toro.