An Updated Look At The Movies Of 2015: Sequel, Reboot And Adaptation Overload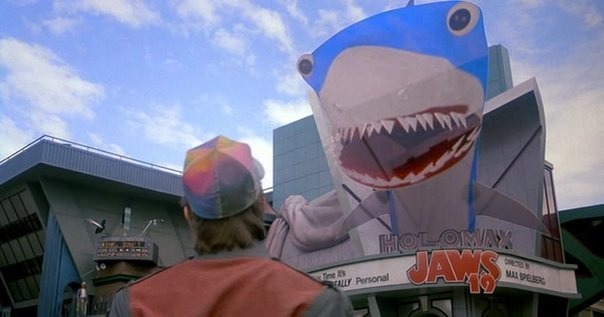 We're nearing on the end of 2013 and the 2015 calendar is already quickly becoming crammed with sequels, reboots, adaptations and adaptations. Earlier in the year, I put together a quick visual calendar showing how the year 2015 is beginning to look from afar. Today I have updated that graphic to include a bunch of additions and pushed release dates. Check it out after the jump.
Going off the schedule of release dates from BoxOfficeMojo, there are 42 movies currently scheduled for 2015. Here is what I found.
33 of the movies (shown on the chart) are based on previous material, be it book adaptations, comic books, remakes, reboots, sequels, prequels, spinoffs or video games.
The 9 "original" films scheduled for 2015 (not shown on the chart below) include:
the Black List comedy horror Kitchen Sink
Screen Gem's The Wedding Ringer
Fox's spy spoof Susan Cooper
Paramounts CG animated Monster Trucks
DreamWorks Animation's B.O.O.: Bureau of Otherworldly Operations
Pixar's Inside Out and The Good Dinosaur
and the Seth Rogen/Evan Goldberg-penned Sony animated feature Sausage Party.
Notice that 5 of the 9 films not based on previous material scheduled for 2015 are animated movies.
4 of the 9 "original films" scheduled are being released by Sony Pictures, 2 are distributed by Fox as well as 2 being produced by Disney's Pixar Animation Studios.
All of the "original" films currently set for release in 2015 are at least partly comedies, including Neill Blomkamp's third feature Chappie.
Here is the graphic: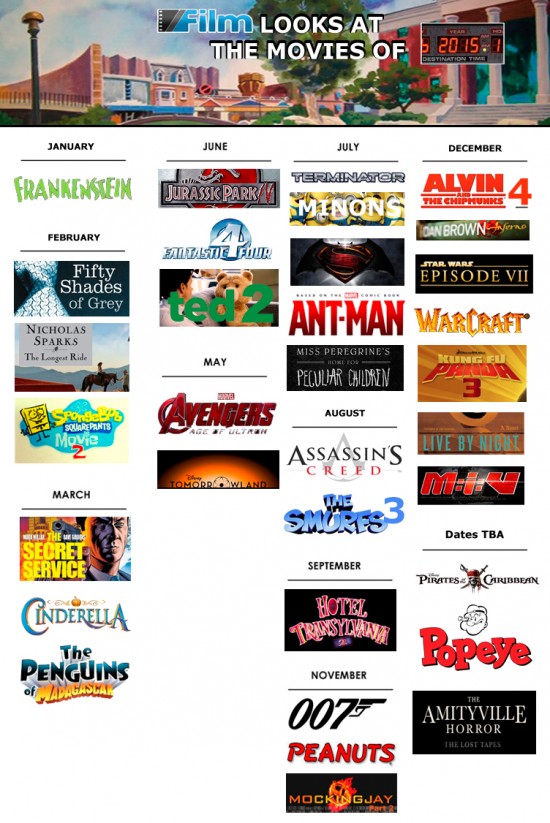 And yes, it should be noted that this far out, only bigger budget films usually claim release dates. It just so happens that bigger budget films end up being mostly sequels/remakes and animated movies. As we get closer to 2015, smaller, original films will begin to stake their claim to dates on the calendar. That said, 2015 still seems a big sequel/remake/adaptation heavy.
Which of these films are you most excited about?
Which of these movies are you least looking forward to?