'Thor' Writers Might Pen Third 'Star Trek' Film; Will It Be For J.J. Abrams?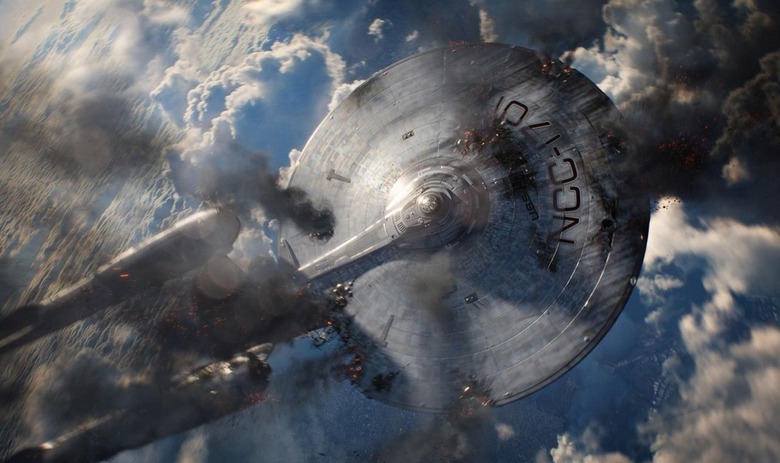 Rumors and speculation continue to swirl about what's going on in both "Star" universes. On the Star Trek side, Badass Digest is reporting Bad Robot could go out to Ashley Edward Miller and Zack Stentz for help on the script for Star Trek 3. They're the team who had a hand in writing Thor, X-Men: First Class and Fringe. If it happens, they'd work closely with the co-writers and producers of the first two films, Alex Kurtzman and Roberto Orci.
That, of course, begs the question of who is going to direct? J.J. Abrams is well into pre-production for Star Wars Episode VII, which means he'd be unavailable, but now rumors have begun to rise that he's considering leaving that project.
Badass Digest reported on the new writers coming onto Star Trek 3 and the Abrams rumor. Here's their text on that.
Why is it that I keep hearing tons of rumors that JJ Abrams is on the verge of dropping out of Star Wars? This has been something I've heard for a while now, and from multiple insiders. I know that he didn't want to shoot the movie in England and was overruled, but that happened a while ago. This weekend at Comic Con I continued to hear these whispers. No director for Trek 3 has been found yet – might Abrams end up coming back after all, leaving Star Wars to someone else?
We've heard Abrams is absolutely not leaving Star Wars Episode VII but we'll probably find out very soon. A more plausible rumor regarding Star Wars right now is there will be some major announcements at Star Wars Celebration in Germany this weekend. Strap in, folks.
But back on the Trek train, if writers are being looked at, Zachary Quinto's recent comments about the film shooting next year seem plausible. And then a director would likely be picked even sooner.
Lots to digest here, what do you think?