See How Bryan Cranston, Hugh Jackman And Matt Smith Went In Disguise To Walk Comic Con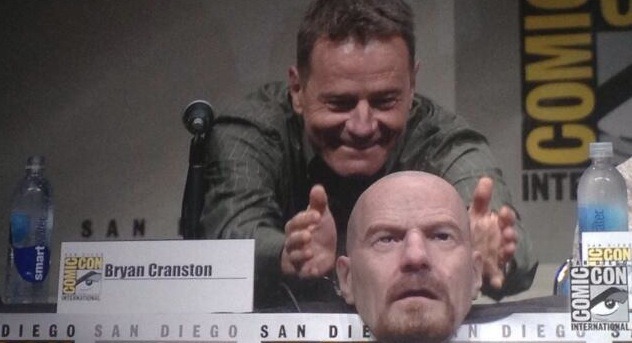 Comic Con is too large of an event for celebrities to actually walk the show floor, but that doesn't stop some of them from trying. Justin Timberlake once walked Comic-Con dressed as a 'Sesame Street' character years ago. Many other actors have famously thrown on a Stormtrooper helmet and walked the show floor with just a half-assed cosplay presentation — so if you ever see someone who just threw on a mask and it looks like they didn't try hard enough, ask yourself which actor might possibly be hiding in plain sight. Michael Cera just threw on a fierce-looking Gorilla mask one year.
This year, Breaking Bad star Bryan Cranston, Doctor Who's eleventh doctor Matt Smith and The Wolverine star Hugh Jackman are among the actors we know who donned a disguise and walked the show floor this year. After the jump you can see how they did it.
During the Fox presentation, Hugh Jackman talked about how he sometimes walked the showfloor in a Wolverine costume and people on the floor don't think he looks like his big screen counterpart:
Breaking Bad star Bryan Cranston decided to dress as his small screen character and walk the floor with a Heisenberg mask. He revealed the secret during the Breaking Bad Comic Con panel on Sunday, July 21, 2013. Check out these photos by Karson Tager, found on LaughingSquid.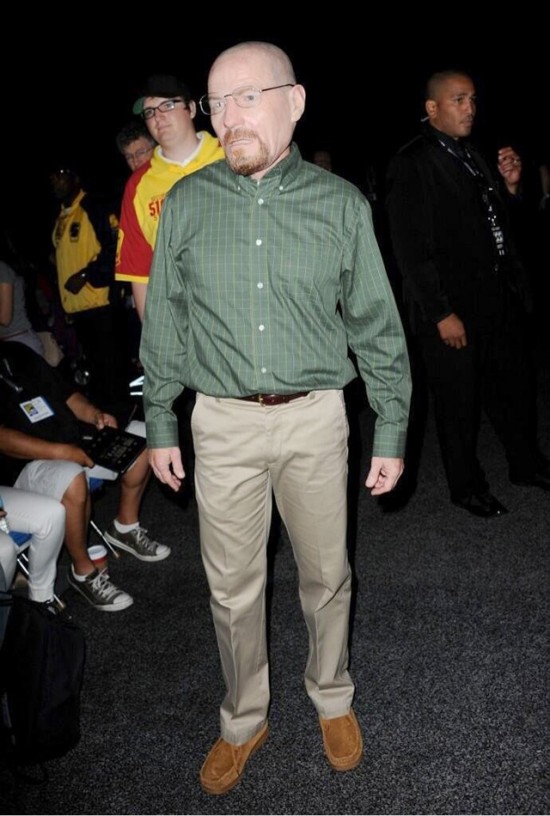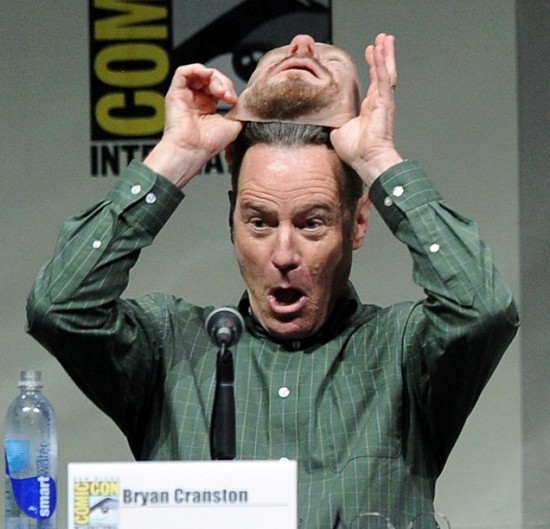 And last and not least, Doctor Who's Eleventh Doctor Matt Smith walked around this show floor this year in a Bart Simpson mask and had a camera following him around to catch it on video: