Video Blog Reaction: 'Thor 2,' 'Captain America 2,' 'Guardians' And 'Avengers 2' Footage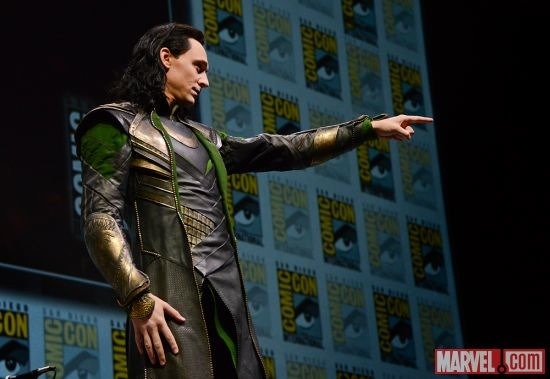 After the Marvel Studios presentation last night, the /Film Comic Con coverage team (Russ Fischer, Germain Lussier, Angie Han and Peter Sciretta) gathered together to record one last video blog in San Diego. This time our discussion centers on the footage that premiered during the Marvel Studios panel. This footage includes early looks at Thor: The Dark World, Captain America: The Winter Soldier, Guardians of the Galaxy and a small tease for Avengers: Age of Ultron.
If you're looking for a beat by beat description, look elsewhere on this site or on other blogs. Instead we give you our reaction and thoughts on what we saw. Watch the video embedded after the jump. Hope you had a good Comic Con!
In the following video we talk about everything that was shown at the Marvel panel. Based on past experience, nothing shown in Hall H is really spoilerish; everything revealed in Hall H will eventually end up in marketing for each movie. We give a few spoiler warnings before talking about some of the bigger details shown off at the Con, however, so if you want the general sense of what happened without all the details then listen up for those warnings to scroll ahead past the details.