'Guardians Of The Galaxy' Poster Concept Shows Updated Character Designs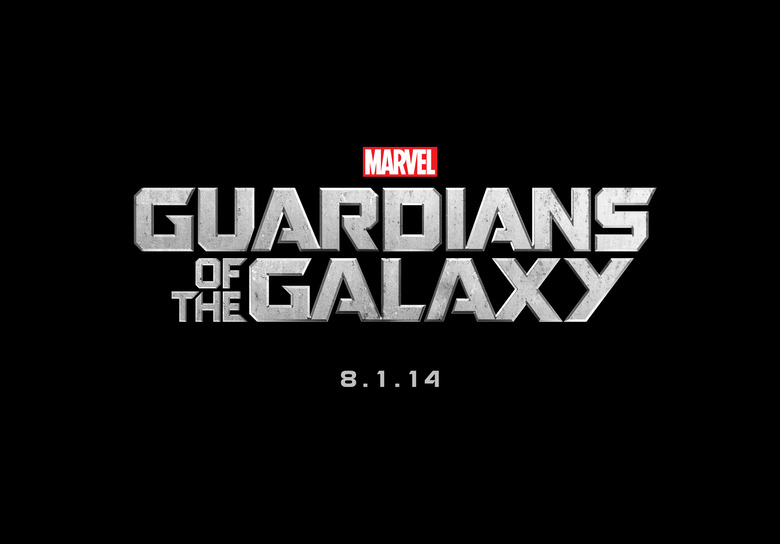 Marvel Studios knocked its panel out of the park today in Hall H at Comic Con. The third film on the schedule was James Gunn's Guardians of the Galaxy. Until today we'd seen only some concept art showing off the characters in a general sense. Now, along with a new logo treatment above, we have a concept poster design that reflects part of the footage shown today.
Even better, it gives you a very good idea of what the five primary characters will look like. Check it out below.
Given that the film has been shooting for a very short time I'd suspect that the footage we saw today was finished quickly and relatively unpolished as a result. That extends to the look of some of the characters, but the basics were there. A couple of the renderings in this image, particularly Saldana's Gamora, look better than they did in the rough footage. So in a way, this is a better look than what we got.
(Though I'll say, what we got was funny, weird, and even daring, especially compared to the designed-by-committee action films that sometimes pass for sci-fi of late. Guardians does not look like it has been run through the committee wringer.)