Bryan Singer Talks Deadpool, Quicksilver At 'X-Men: Days Of Future Past' Panel [Comic-Con 2013]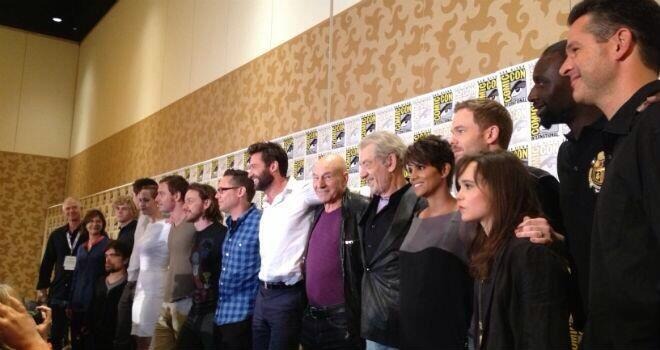 Of all the exciting things to come to Hall H on Saturday, one of the biggest highlights was the X-Men: Days of Future Past panel. Director Bryan Singer assembled much of his massive cast, including Omar Sy, Ellen Page, Shawn Ashmore, Anna Paquin, Halle Berry, Ian McKellan, Patrick Stewart, Hugh Jackman, James McAvoy, Michael Fassbender, Jennifer Lawrence, Nicholas Hoult, Peter Dinklage, and Evan Peters and showed the first footage from the comic book sequel (look for our play-by-play soon).
Among other things, the group discussed the possibility of a Deadpool movie, Peters' depiction of Quicksilver, and more. Hit the jump to find out what we heard.
He continued: "The X-Men universe is every bit as large as the Marvel and DC universe. If we carefully explore it movie by movie, I think there's a lot of room for growing, for expanding the film canon for X-Men, so yeah."
For what it's worth (and it's not worth much at all, but still), Jackman himself is a big Deadpool fan. The actor named the Merc with a Mouth when a Comic-Con attendee asked each of the cast to name their favorite X-Men members.
Contrary to rumors that Quicksilver had been added in at the last minute, Singer told the audience that the character "was always part of the story as we were developing it." As for what we can expect from the first-ever live-action depiction of Quicksilver, Peters said, "He's very fast. He's a spaz. He talks quick, he moves quick, everybody is very slow compared to him."
Interestingly, Singer revealed that the character would be in '70s garb — which raises the question of how Magneto has a teenage or 20something son when he himself doesn't seem to have aged much. Does he age quickly (a la Twilight's Renesmee) as well as walk and talk quickly?