Sentinel Head From 'X-Men: Days Of Future Past' Revealed [Comic-Con 2013]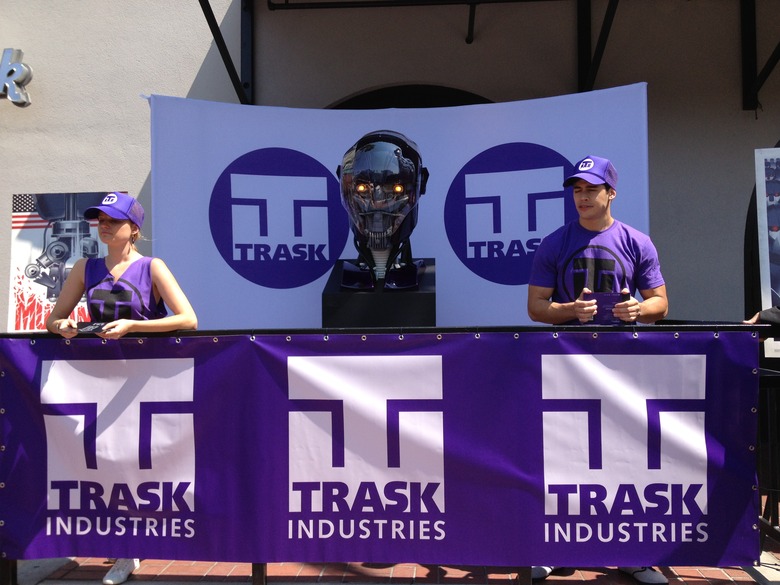 The X-Men have faced some pretty devious foes in the pages of the comics, but one of the most formidable has to be Bolivar Trask and his army of mutant-hunting Sentinel robots. Now, they're getting ready to battle the X-Men on the big screen.
At this year's Comic-Con, 20th Century Fox set up a mini-exhibit offering the first look at a Sentinel head from X-Men: Days of Future Past. Flanking it were posters offering a taste of the anti-mutant sentiment that led Trask to design these killing machines in the first place. Hit the jump to check it out.
The Sentinels have long been rumored for X-Men: Days of Future Past — they play a key role in the original comic book version of the tale — but I believe this is the first bit of confirmation from the studio that they'll appear. Peter Dinklage is widely known to be playing Trask, though we haven't received official word on that yet either.
The posters have a cool vintage vibe, to go with the film's retro setting. Come to think of it, they'd go pretty well with that Art Deco X-Men poster designed by Eric Tan in 2007.
The display is sure to be the first of many X-Men-related reveals at Comic-Con. Workers at the exhibition were promoting the website trask-industries.com, which currently just shows a shadowy Sentinel head but is sure to add content as the Con goes on. Then there's the Fox panel on Saturday. Be sure to stay tuned for our coverage of that and more.