'Edge Of Tomorrow' Costumes On Display At Comic Con 2013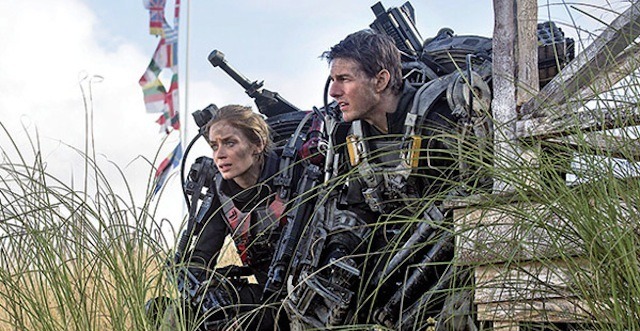 Doug Liman's Edge of Tomorrow, once called All You Need is Kill, showed off a new image (above) and a poster before heading to Comic Con, with footage likely to debut Saturday morning at the Warner Bros. panel. But on the show floor some of the costumes from the film are being displayed for attendees right now.
In the film, Tom Cruise plays a soldier killed in battle with aliens, who finds himself reliving his final day of life. (You might remember that this project was described pretty early on as Groundhog Day meets Starship Troopers.) That constant reincarnation lets him play out that battle almost like a video game, allowing him to get better and better as s soldier. Some of his gear for the fight eventually includes the power suits seen above and in the Comic Con poster. You can get another look at the suits in pics from the show floor, below.
Edge of Tomorrow opens in June 2014.