More Exclusive Comic-Con Art: Nerds Vs. Aliens, Olly Moss, Kevin Tong, Gallery 1988, Scott C, Acme Archives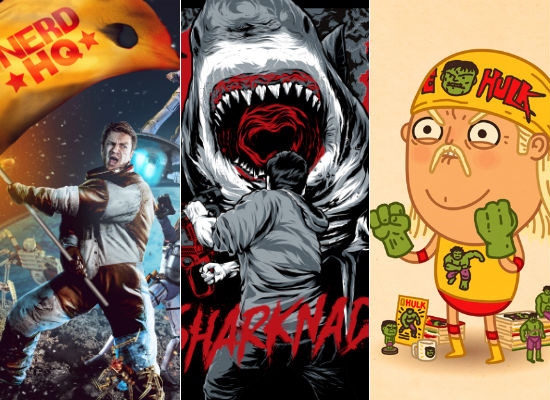 For the past few days, we've been drawing (pun intended) your attention to ton awesome exclusive art that'll be available at San Diego Comic-Con. We're shown you Mondo, Marvel, some movies, and if you read Page 2 or Superhero Bits, there have been several peppered in there too. With Comic-Con officially kicking off Wednesday night, we figured it was a good time to do show you a bunch more. This should, hopefully, help fans who are heading to San Diego find some cool pieces to target, and also give fans outside San Diego lots of variety to click through.
Gallery 1988 has a booth with some very cool exclusives including some official Sharknado posters and The Shining by Mark Englert. Olly Moss will be sharing a booth with Mike Mitchell and Scott Campbell, and each will be selling exclusive video game, movie and comic book art. Kevin Tong will debut some new work including Fritz Lang's Metropolis. Acme Archives has a ton of exclusives include some great Simpsons and Power Rangers stuff and Nerd HQ will debut their insane, star-studded Nerds Versus Aliens art work which will be available for charity.
Check out a huge gallery of images below.
First up, check out our exclusive reveal of awesome art called Nerds Versus Aliens, the result of a fundraising effort by Elevendy benefitting Operation Smile, and featuring cameos by Alex Albrecht, Jeff Cannata, Jessica Chobot Felicia Day, Nathan Fillion, Seth Green, Chris Hardwick, Zachary Levi, Samm Levine and many more. It'll be available, in various versions, at Nerd HQ at Petco Park. Visit NerdsVersus for all the additional information. Click the image below for the high-res version.

Next up, here are a few of the posters that Gallery 1988 will have on sale at their booth, #1117. See them all here, but check out exclusive Sharknado art (by Glen Brogan and Anthony Petrie), Dave Perillo, Mark Englert and Scott C's work here.
Olly Moss will have posters at the Mondo booth, as well as a ton of cool content at the Gallery Nucleus booth #2743. See all of it here, but below are a few of his video game selections.
Mike Mitchell will also be at booth #2743 with new entries into two of his more popular series': Just Like Us and Supers. Check out everything here, but below are a few selections.
Scott C is the third person at Gallery Nucleus booth #2743 and in addition to his Gallery 1988 showdowns above, he's got a bunch of his own stuff. The full list is here, but here's one superhero example: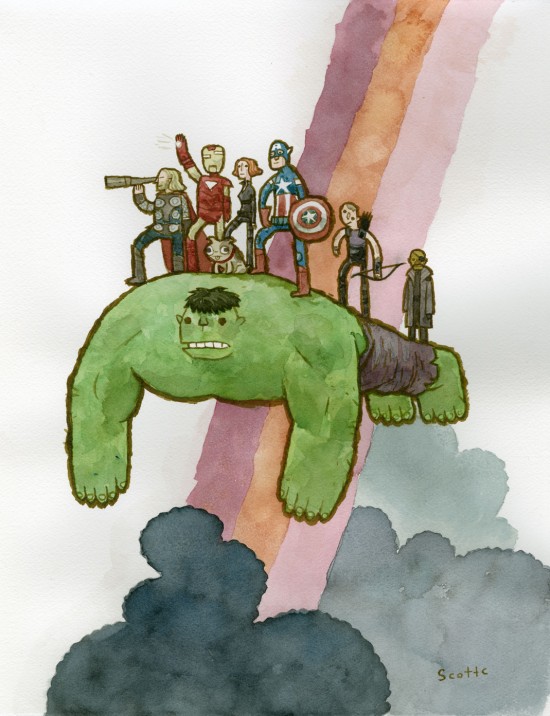 Kevin Tong has a bunch of his older posters, and a slew of new ones, that'll be on sale at his booth #631. Read about them all here, but this is my personal favorite, Fritz Lang's Metropolis.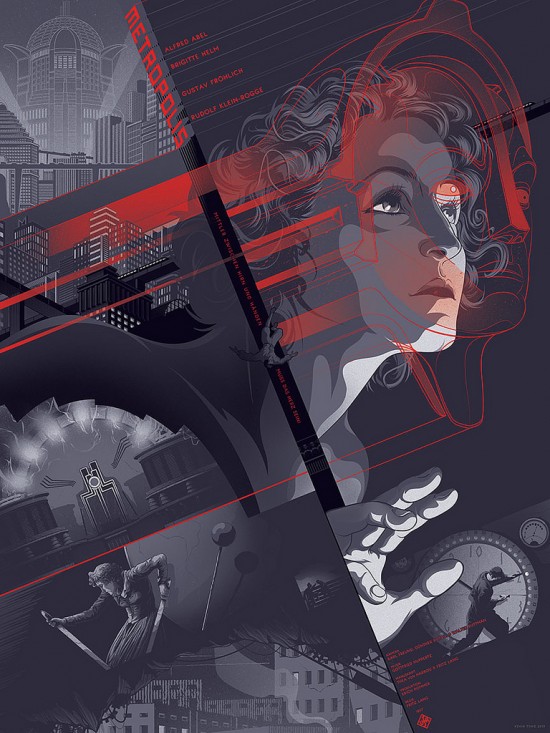 But wait, there's (much) more. Acme Archives has a bunch of exclusive stuff from Lucasfilm, Disney and more at booth #5629. You can view most of them at this link, but below are a couple examples.
Trust us, that's not even close to all the awesome art that'll be available at Comic-Con. There's also the Artist's Alley where talented artists will draw you anything you want and sell their own stuff, plus tons of other vendors. It's going to be a lot of fun.