'Paranormal Activity' Spin-Off May Be Moved To January 2014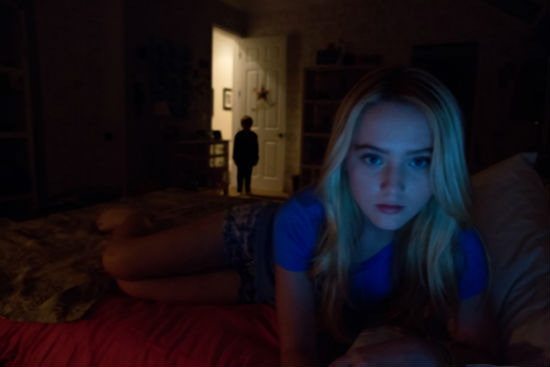 UPDATE: In fact, it's the Latino Paranormal Activity spin-off that has been moved. The original article follows as is.
Over the past four years, Paramount Pictures has released a Paranormal Activity film each October, creating a new Halloween tradition. This year the plan was to do the same with Paranormal Activity 5, which is currently scheduled for release on October 25. However, it's now July and with just over three months until that date, we have yet to hear a peep about the film. No director, stars, nothing. Though the film has reportedly been shot, it seems Paramount is not going to rush the release. They're now likely to release the movie in January.
The Wrap is reporting the likely move, citing multiple sources close to the project. A Paramount representative had no comment.
According to The Wrap, the film has already had a few test screenings and done well. However, since Paranormal Activity 4 was the lowest grossing entry yet, it seems they want to make sure they don't ruin a potential franchise simply because of a release date.
The original rumor in regards to the next Paranormal Activity was there would be a fifth film, likely continuing the story of Katie (Katie Featherson) from the previous four movies, and possibly even a Latino based spin-off, which was teased at the end of the credits of Paranormal Activity 4. Whether or not there will still be two films, or if the ideas have been merged, is unknown. Producer Oren Peli refused to comment on either earlier this year.
So, unless you hear otherwise, don't expect to see a new Paranormal Activity movie this Halloween.
Are you worried about Paranormal Activity 5? Do you think early January is still a good time to release it?