Superhero Bits: Agents Of S.H.I.E.L.D., The Wolverine, Man Of Steel, X-Force, R.I.P.D., Kick-Ass 2, Heroes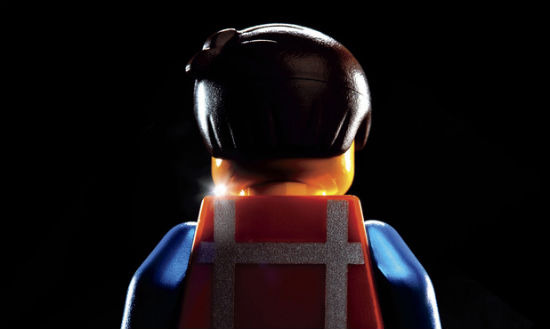 Who is writing the music for Marvel's Agents of S.H.I.E.L.D.? Want to see new footage from The Wolverine and R.I.P.D.? What channel will be airing new information on Guardians of the Galaxy? Will Saoirse Ronan be in The Avengers 2? Was an Honest Trailer made for X-Men Origins: Wolverine? What does Edgar Wright think of Man of Steel? Does Ryan Reynolds want to appear in X-Force? Is the TV show Heroes returning? Read about all this and more in today's Superhero Bits.
Note: Superhero Bits will be on a brief hiatus while we're at San Diego Comic-Con. We'll be back Monday.
There's some new footage in this international TV spot for The Wolverine, via SHH.
Comic Book Resources confirms Heroes will return! (As a comic book series.)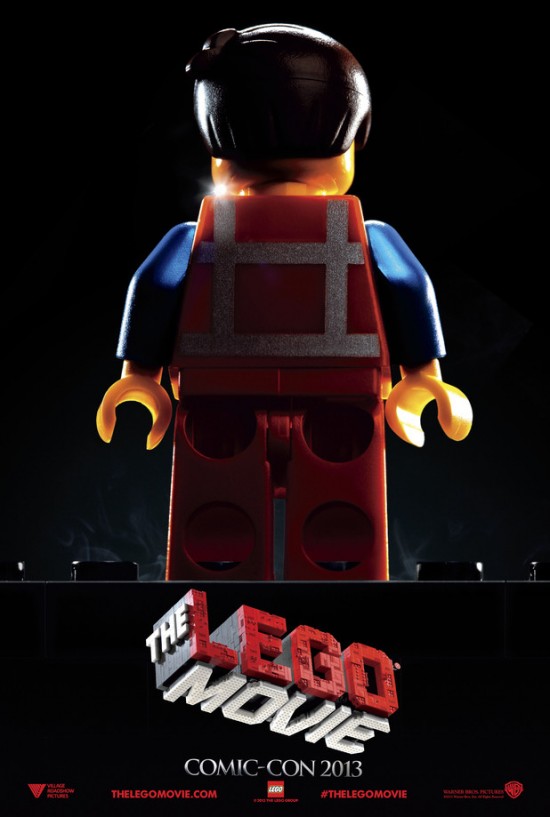 Look at this superhero themed poster for The Lego Movie at Comic-Con, via Digital Spy.
Disney XD will transform on July 30 and feature some new footage and info on the upcoming Marvel movies such as Guardians of the Galaxy.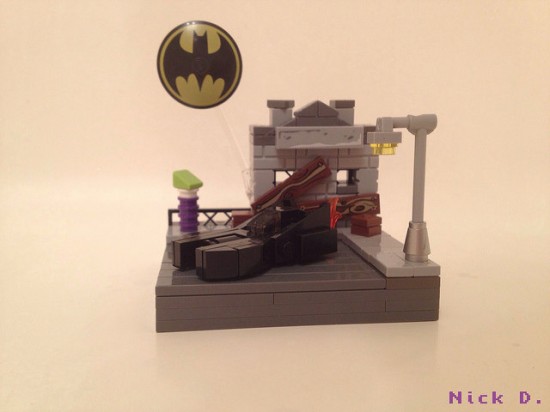 Nick Desimone (via Geekologie) posted some minimalist Lego creations.
The Huffington Post posted a new preview of Marvel's Agents of S.H.I.E.L.D.
ScreenJunkies posted the Honest Trailer for X-Men Origins: Wolverine.
Saoirse Ronan told IFTN (via CBM) that she's not going to be in The Avengers 2.
The Night Bitch is the latest person joining the Kick-Ass 2 viral.
Total Film (via CBM) did a AMA with Edgar Wright, who said the following about Man of Steel:
I think that's a good thing because I think the character has a great kind of high concept power, and I think the fact that it's lesser known means that we're actually freer to kind of adapt the material, which I think is a good thing. Because I think sort of, you know, Man Of Steel has proved that people sort of like for a character that decades old, some people have a very strong opinion of what he should and shouldn't do. And personally I find that really difficult to actually try and make a movie with, people sort of being so kind of impassioned about what the character is. The whole idea is you're doing an adaptation. I mean Chris Nolan's Batman is very different to Tim Burton's Batman, which is very different to Adam West Batman. And there's room for all three. The character can support that in the same way that six James Bonds are all different. So I think the nice thing about that title and that character is that there is a bit more license to kind of do something different with it.
Due to the amount of graphics and images included in Superhero Bits, we have to split this post over TWO pages. Click the link above to continue to the second page of Superhero Bits.
Get More:
MTV asked Ryan Reynolds about being in an X-Force movie. He didn't know what they were talking about.
James Gunn posted one of the original pieces of art work from Super.
Thrilled to announce my collaboration w/ Marvel, Joss Whedon and his creative team. I am the composer for "Marvel's Agents of S.H.I.E.L.D."

— Bear McCreary 🐻🎶 (@bearmccreary) July 15, 2013
Battlestar Galactica composer Bear McCreary is composing for Marvel's Agents of S.H.I.E.L.D.
A call sheet for Guardians of the Galaxy supposedly leaked online, before being removed.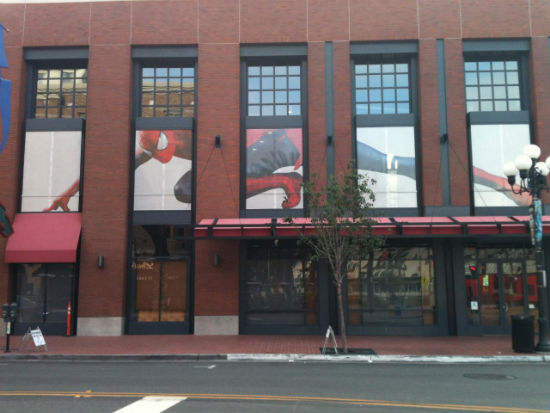 Comic Book Movie posted some images of Amazing Spider-Man 2 taking over the streets of San Diego.
Speaking to SciFiNow, Doug Jones said an Abe Sapian spin-off is possible in one medium or another.
Nerdist premiered this new featurette for R.I.P.D.
As usual, the Warner Bros. Bags at Comic-Con has a superhero theme. This year though, they have a cape.