'Dear Mr. Watterson' Trailer And Release Info: 'Calvin & Hobbes' Documentary Finally Hits Screens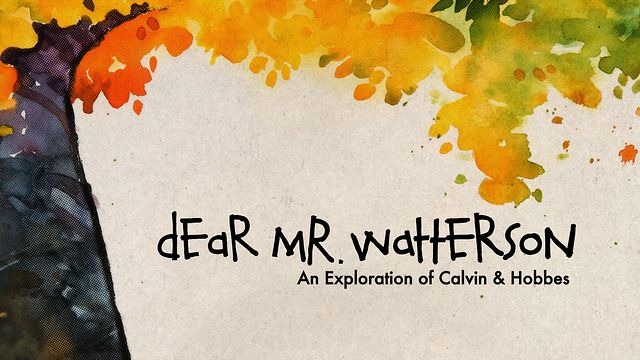 Several years ago Joel Schroeder began working on a documentary called Dear Mr. Watterson. The film was essentially designed to be a long appreciation of Bill Watterson's excellent comic strip Calvin & Hobbes, which ran in newspapers from 1985 to 1995. Several years and a big Kickstarter campaign later, the film is ready to be released, and there's a full trailer, as well as some release info. The trailer features enthusiasm for the strip from fans and other cartoonists, and you can see that below.
While it's nice to see so much love for the strip, if there's one creative effort from the past few decades that doesn't suffer for a lack of fan and critical enthusiasm, it's Calvin & Hobbes. Which is to say, from the trailer this basically looks like a film that reaffirms just how terrific Calvin & Hobbes was — something almost anyone who has ever read the strip knows. Since Watterson doesn't do press or interviews there isn't any new primary interview material with him in the movie. That doesn't mean it isn't worth a look, but based on the trailer it is difficult to tell whether or not the movie will be more than a nostalgia trip.
Dear Mr. Watterson will be in theaters and on VOD on November 15 from Gravitas Ventures, according to Variety. Berkeley Breathed ("Bloom County"), Bill Amend ("Foxtrot"), Stephan Pastis ("Pearls Before Swine") and Seth Green ("Robot Chicken" and "Family Guy") are among the notable participants in the film.