Christopher Nolan's 'Interstellar' Adds 'Homeland' And 'Twilight' Actors [Update: Ellen Burstyn And John Lithgow Also Cast]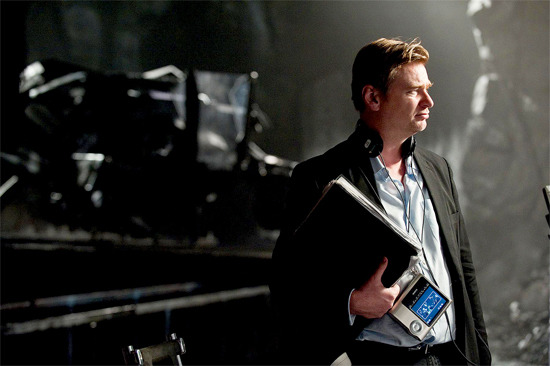 Christopher Nolan's Interstellar already includes some of the brightest actors working today, and now it's added a couple more who could be the hottest young talents of tomorrow. Timothee Chalamet, perhaps best known as Finn Walden on Homeland, and Mackenzie Foy, who recently played Edward and Bella's daughter in The Twilight Saga and who also appears in The Conjuring, have just boarded the growing cast of the sci-fi movie.
The pair join a cast of Nolan standbys and newcomers including Michael Caine, Anne Hathaway, Matthew McConaughey, Jessica Chastain, Casey Affleck, and Bill Irwin. Hit the jump to get the details.
Update #1: Ellen Burstyn (Requiem for a Dream) has also been cast, says The Wrap.
Update #2: Hot on the heels of all the other casting news, TheWrap reports that John Lithgow has also boarded the movie.
In fact, the entire storyline is being kept under very tight wraps. As of now, we know only that it'll center on "a heroic interstellar voyage to the furthest borders of our scientific understanding," and that at least some of the characters will play "explorers [who] travel through a wormhole." Nolan and his brother Jonathan Nolan wrote the script, inspired by the theories of physicist Kip Thorne.
The young Foy started out on TV guest roles before breaking out with The Twilight Saga: Breaking Dawn in 2011 and 2012. She stars in James Wan's supernatural horror The Conjuring, which opens this weekend, and is set to voice a character in the upcoming animated adaptation of Antoine de Saint-Exupéry's The Little Prince.
Chalamet's credits include recurring arcs on Royal Pains and Homeland. He also had a part in Craig Gillespie's pilot Trooper, as well as the recent indie drama Burning Blue.
Interstellar is scheduled to open November 7, 2014. Composer Hans Zimmer and cinematographer Hoyte Van Hotyema are also on board.