Reserve Your Tickets Now For A 'Godzilla' Viral Event At Comic-Con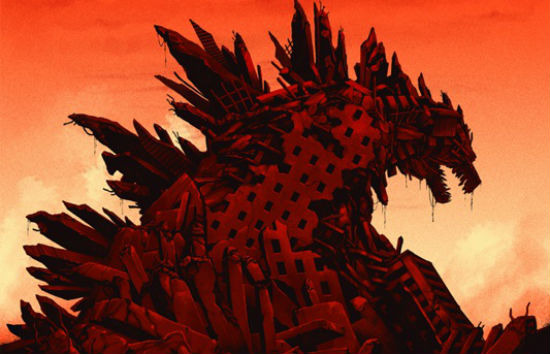 If you're heading to Comic-Con, your mind is probably beginning to melt at all the awesome possibilities. Now you can add another to the list. Legendary Pictures and Warner Bros. are teaming up for an event called the "Godzilla Encounter" to promote Gareth Edwards' May 2014 film, starring Aaron Taylor-Johnson, Ken Watanabe, Elizabeth Olsen, Juliette Binoche, David Strathairn, Bryan Cranston and Sally Hawkins. Here's the description of the event, which is happening every half hour from Wednesday through Sunday in San Diego, CA.
Be transported into the history of Godzilla and follow six decades of pop culture legacy through the backstreets of Tokyo. Then witness the legend reborn as you step into the world of the new Godzilla. Visit set pieces from the 2014 movie, unlock exclusive content and experience a thrilling close encounter with the creature itself.
Find out how to get free tickets below.
To get free, tickets head to  www.godzillaencounter.ticketleap.com/ and enter the password "SERIZAWA." Then reserve the time slot you want. It's as simple as that, but thanks to Coming Soon for solving the viral website to unlock the information.
Godzilla is sure to have a huge presence at Comic-Con this weekend. We're heard rumblings of a massive statue in the harbor, there's the Hall H panel on Saturday morning which promises our first official footage, some new Mondo posters and now this. For a film that's still about a year away, this is a huge, huge push.
Are you going to check out the Godzilla Encounter?