Ep. 236 - Pacific Rim (GUEST: Laremy Legel, Author Of Film Critic)


We may receive a commission on purchases made from links.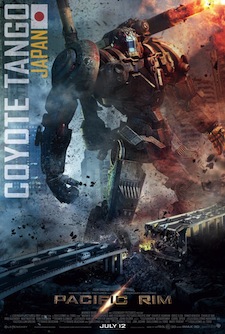 Dave, Devindra, and Adam discuss the greatness of Orange is the New Black, the terribleness of Grown Ups 2, and the pleasant surprise that is Dreamworks Animation's Turbo. Also, Adam says goodbye. Special guest Laremy Legel, author of Film Critic, joins us for this episode. Be sure to read up on Orson Scott Card, Laremy's 10 reason's why Pacific Rim was bad, and how Pacific Rim avoids exploiting 9/11 imagery.
You can always e-mail us at slashfilmcast(AT)gmail(DOT)com, or call and leave a voicemail at 781-583-1993. Also, like us on Facebook!
Download or Play Now in your Browser:
Subscribe to the /Filmcast:
SHOWNOTES
What We've Been Watching (2:00)
Russ: Turbo, Grown Ups 2, Jiro Dreams of Sushi
David: ABC's of Death, Orange is the New Black
News Discussion (23:10)
Featured Review (37:25)
Adam Says Goodbye (1:46:42)
Credits
Our music sometimes comes from the work of Adam Warrock. You can download our theme song here.
Contact us at our voicemail number: 781-583-1993
You can donate and support the /Filmcast by going to www.slashfilmcast.com and clicking on the left-hand side "Donate" links! Thanks to all our donors this week!