Theory: All Pixar Movies Exist In The Same Universe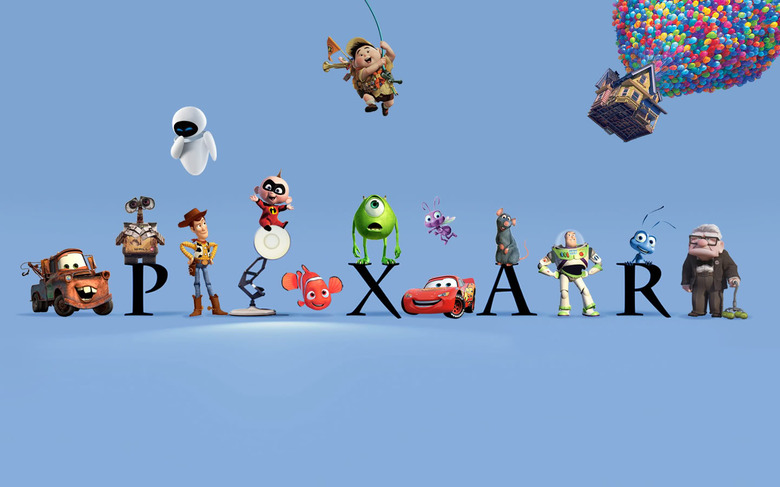 For all the hate, garbage and stupidity the Internet brings us on a daily basis, every once in a while it provides a global platform for something awesome. In this case, Jon Negroni's Pixar Theory. Negroni wrote a post that has been circulating since last week which goes through every single Pixar movie since Toy Story and surmises they're all set in the same universe.
So, for example, the theory states Brave sets a precedent for why animals can interact with humans, which explains a lot of Ratatouille, which maybe inspired the characters in Up to invent tech to communicate with their animals, which possibly inspired the beginnings of Buy-N-Large from Wall-E, and so on and so on. It's obviously much more detailed than that and I totally don't believe it's "real," from Pixar's perspective, but it's a fun read that does make some sense.
Below, we'll link to the original post and even show you a video that details it.
You can read Jon Negroni's full Pixar Theory on his official site right here. Below is just one small sampling which will give you an idea for the madness in store.
Centuries later, the animals from Brave that have been experimented on by the witch have interbred, creating a large-scale population of animals slowly gaining personification and intelligence on their own. There are two progressions: the progression of the animals and the progression of artificial intelligence. The events of the following movies set up a power struggle between humans, animals, and machines. The stage for all-out war in regards to animals is set by Ratatouille, Finding Nemo, and Up, in that order. Notice I left out A Bug's Life, but I'll explain why later. In Ratatouille, we see animals experimenting with their growing personification in small, controlled experiments. Remy wants to cook, something only humans explicitly do. He crafts a relationship with a small group of humans and finds success. Meanwhile, the villain of Ratatouille, Chef Skinner, disappears. What happened to him? What did he do with his newfound knowledge that animals were capable of transcending their instincts and performing duties better than humans?
It's possible that Charles Muntz, the antagonist of "Up", learned of this startling rumor, giving him the idea to begin inventing devices that would harness the thoughts of animals, namely his dogs, through translator collars. Those collars indicated to Muntz that animals are smarter and more like humans than we think. He needed this technology to find the exotic bird he's obsessed over, and he even comments on how many dogs he's lost since he arrived in South America.
But then Dug and the rest of his experiments are set free after Muntz's demise, and we don't know the full implications of that, but what we do know is that animosity between the animals and humans is growing steadily. Now that humans have discovered the potential of animals, they are beginning to cross the line. To develop this new technology, the humans begin an industrial revolution hinted at in Up.
And that's just the beginning. Wait until you read how A Bug's Life fits in. Or how Brave not only starts, but finishes, the timeline with a crazy link. There's no way Pixar ever considered all this – but – it's great fun to think about.
Plus, TMGsIRL (via Reddit) took the Theory and put it to video.
What do you think about this?