'Jobs' Thinks Different (Slightly) With 15-Second Instagram Trailer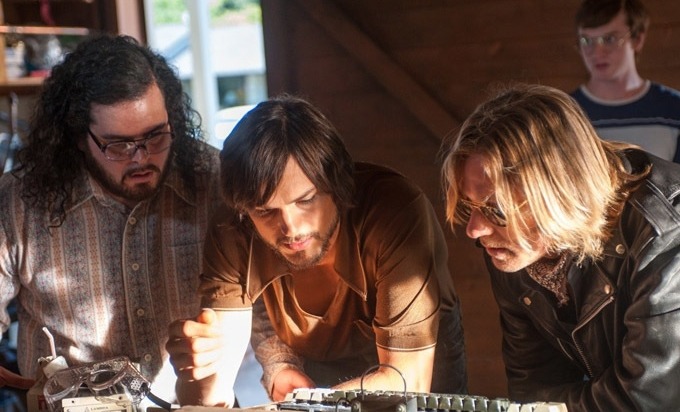 Steve Jobs didn't get where he was by doing what everyone else did. He was so invested in coloring outside the lines, in fact, that he actually adopted "think different" as his corporate slogan. So it only makes sense that a movie about him would try to take a fresh approach, too.
Open Road Films has just unveiled a new trailer for Joshua Michael Stern's biopic Jobs, but in the spirit of the film's subject, rather than releasing a traditional promo they've put out the first-ever Instagram trailer. It's not exactly a world-changing revolutionary act, but at least it represents some slight deviation from the norm, right? Hit the jump to check it out, along with a handful of new stills.
The inspirational quote and uplifting music make Jobs look pretty sappy, but it's still an effective promo for being so brief. I still don't love Ashton Kutcher as Steve Jobs. I just hear Kelso from That '70s Show every time he opens his mouth, though I guess that's not entirely Kutcher's fault. At least the cast around him — including Josh Gad, Lukas Haas, J.K. Simmons, and Matthew Modine — has potential.
The new stills below come via The Playlist.
Jobs opens August 16.
We follow Steve Jobs (ASHTON KUTCHER) from the enthusiasm and self-discovery of his youth through his darkest days, brightest triumphs, and the ultimate power of his drive, his passions, and his undying will to change everything we thought possible. Dark, honest, and uncompromising, "Jobs" plunges into the depths of Steve Jobs' character, uncovering his driving motivations, his gifts, his flaws, his failures, and his ultimate successes.