Full Trailer For Japanese 'Unforgiven' Remake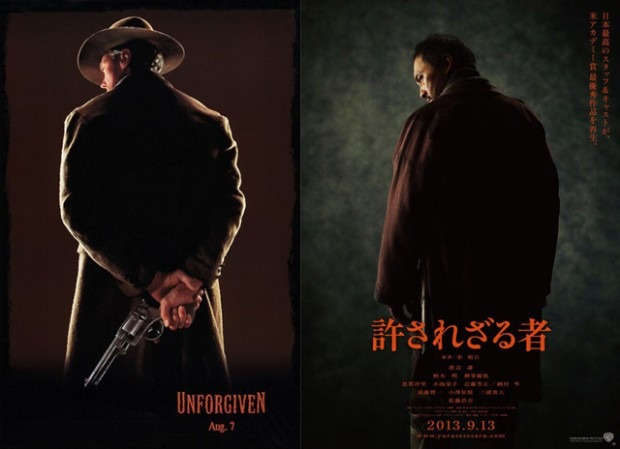 Here's the full trailer for a film we've been curious about for a while: the Japanese remake of Clint Eastwood's Unforgiven. Ken Watanabe stars in the role that stands as one of Eastwood's defining moments. There are no subtitles in this trailer, but anyone familiar with Eastwood's original will know all they need to understand to get the idea here.
The remake changes the setting of the story to a remote locale in Japan, while keeping the time period in the late 1800s. The switch from "western" to "samurai movie" proves to be a pretty minor switch (no surprise there, given the relationship between the genres) and in general this looks like a pretty faithful remake. Check out loads of new footage below.
Thanks to Twitch for the trailer; the side by side poster setup in the header is via HitFix.
Unforgiven opens September 13, 2013 in Japan. There's a good chance it will end up at one of the Cannes, Venice or Toronto festivals before that date. Kunimura Jun, Yagira Yuya, Sato Koichi, Emoto Akira, Koike Eiko and Kutsuna Shioli also star, under the direction ofLee Sang-il (Hula Girls), who also scripted.