Marvel Will Release Exclusive 'Thor: The Dark World' And 'Captain America: The Winter Soldier' Posters At Comic-Con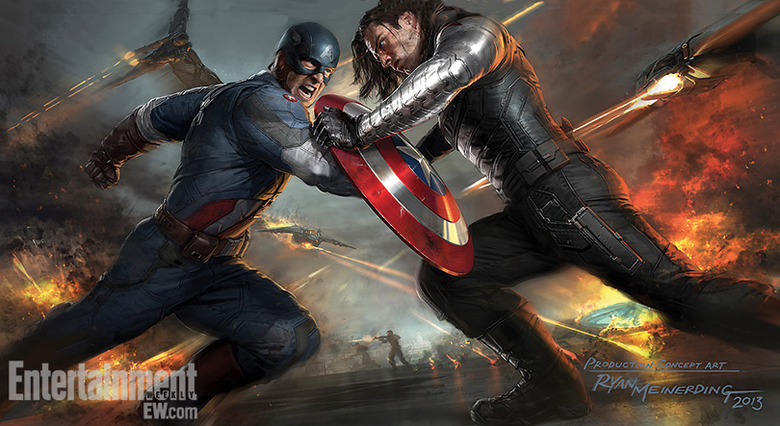 On Saturday July 20, fans will have a much better idea of what Phase 2 of the Marvel Cinematic Universe will look like. (And maybe of Phase 3, too.)
That's when Marvel will take the Hall H stage at San Diego Comic-Con to show off footage of the next two Marvel films, Thor: The Dark World and Captain America: The Winter Soldier. That's confirmed. Beyond that, we're hoping to hear news on Guardians of the Galaxy (a full cast reveal?), The Avengers 2 (maybe the subtitle?), Ant-Man (casting?) and maybe even what's coming after (Doctor Strange, Black Panther, etc.)
But those first two, those will definitely be there and Marvel will get fans excited by handing out two exclusive posters on the convention hall floor. Check them out below.
Thanks to Marvel.com for the reveal.
Both posters are concept art from the films. The Captain America: The Winter Soldier image is by by Ryan Meinerding and Thor: The Dark World is by Charlie Wen. Which do you like better?