Check Out The Poster For J.J. Abrams' New Show 'Almost Human'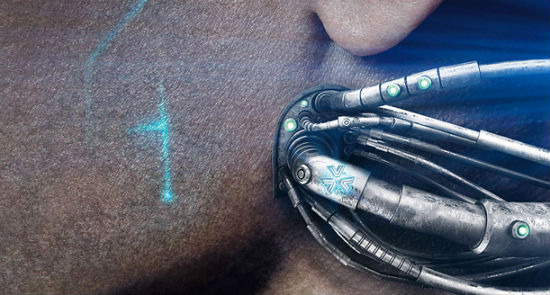 Briefly: J.J. Abrams might not be coming to Comic-Con 2013, but his new TV show is. It's called Almost Human and stars Karl Urban (Dredd, Star Trek) as an inhabitant of a futuristic world where police officers are partnered with androids. It'll be on Fox in the Fall. Check out the first poster below.
Thanks to Entertainment Weekly for this very cool poster.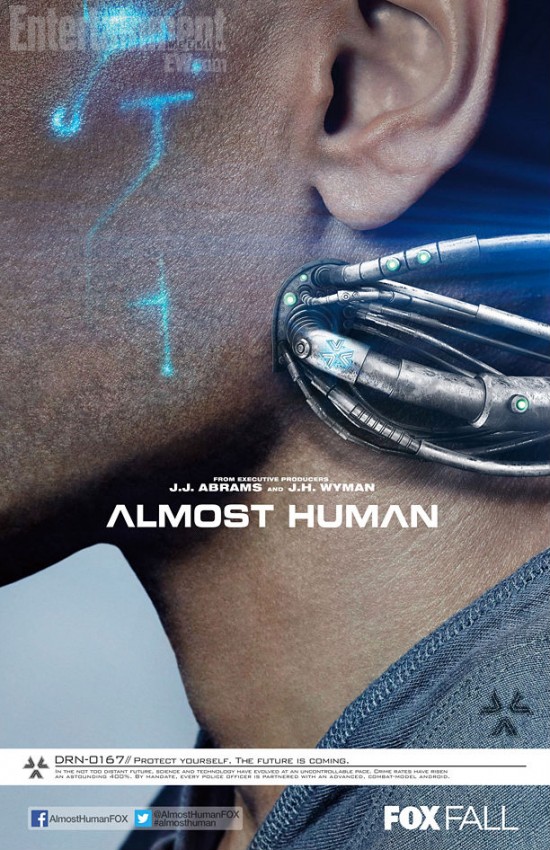 Executive-produced by Emmy Award winner J.J. Abrams ("Fringe," "Lost," the "Star Trek" and "Mission: Impossible" franchises) and creator J.H. Wyman ("Fringe," "The Mexican") and starring Karl Urban ("Star Trek"), Michael Ealy ("Sleeper Cell," "Common Law") and Emmy Award nominee Lili Taylor ("Six Feet Under,"), ALMOST HUMAN is a high-tech, high-stakes action drama set 35 years in the future, when police officers are partnered with highly evolved human-like androids. An unlikely partnership is forged when a part-machine cop (Urban) is forced to pair with a part-human robot (Ealy) as they fight crime and investigate a deeper cover-up in a futuristic new world.
Here's a trailer for the show too.