First Official Image From 'I, Frankenstein' Highlights Aaron Eckhart's Monstrous Abs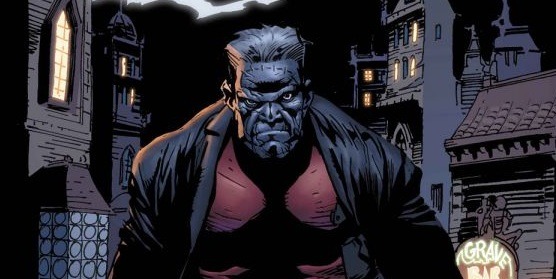 In Mary Shelley's classic novel, Victor Frankenstein is horrified the first time he looks upon his creation because the thing is flat-out hideous: eight feet tall, with watery eyes, black lips, and translucent yellow skin. The creature is so ugly, in fact, that Frankenstein immediately flees the room.
In Stuart Beattie's I, Frankenstein, however, he doesn't look nearly so grotesque. In fact, with his chiseled features and washboard abs, he looks more like a movie star than a monster. Perhaps that's because he's played by an actual movie star, Aaron Eckhart. See the first official image from the modern-day epic, based on the graphic novel by Kevin Grevioux, after the jump.
EW (via Bloody Disgusting) got the first picture.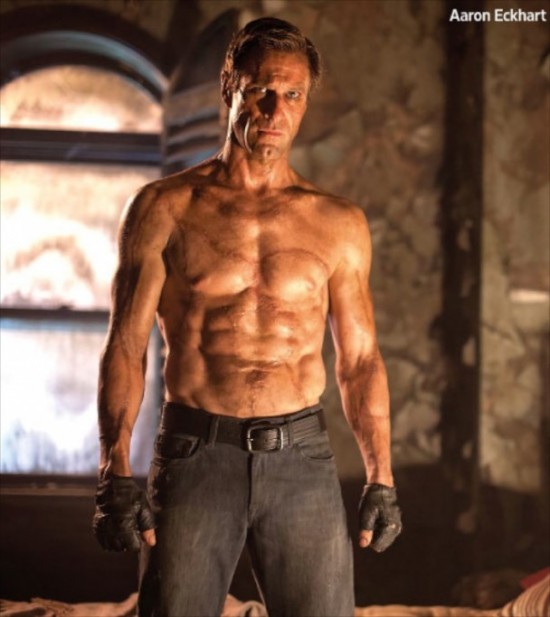 For a reminder of what he looks like in Grevioux's original book, scroll back up to the header. If you'd like to see what Eckhart looks like with his top on, go here.
As Beattie describes it, "Mary Shelly's story is about the creation of the first human being. This is the story about that being becoming human." I, Frankenstein takes place in the present, where the same genetic quirk that's allowed him to survive all these centuries gets him caught up in an ancient war between two immortal clans.
In addition to Eckhart, Bill Nighy stars as the villain, a demon prince raising an undead army, and Yvonne Strahovski as a human scientist who's tricked into helping him. Miranda Otto plays the queen of the gargoyles, who wants to help Adam. Aden Young portrays Adam's creator, Dr. Victor Frankenstein. Jai Courtney and Socratis Otto also appear.
The film's been cooking for quite some time now. Lakeshore Entertainment first greenlit it back in 2010, and shooting got underway around early 2012. The release date's been pushed several times, from February 2013 to September 2013 and now to January 24, 2014. Hopefully that date'll actually stick. Lionsgate plans to bring I, Frankenstein to Comic-Con next week, which means we can probably expect a trailer very soon.