David Fincher Offers 'Gone Girl' Lead To Ben Affleck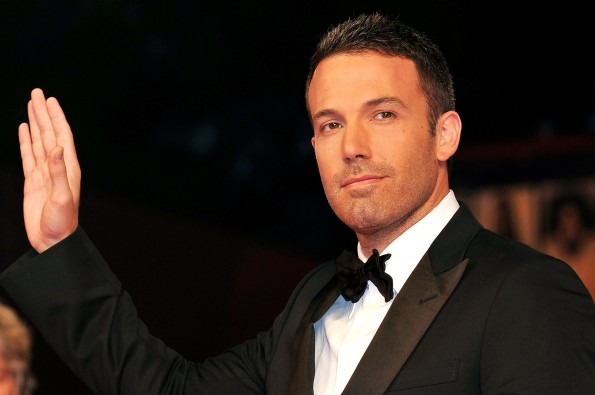 Just this morning there were gossip rag reports about Ben Affleck having a meeting with David Fincher, and here's the result: the director has offered the actor a plum role in Gone Girl. Fincher is directing an adaptation of the Gillian Flynn novel for Fox, with an eye towards production this fall. With the role being tossed Affleck's way, the big question is how this works with Affleck's plan to direct his own new movie, Live by Night.
Affleck would play a man who becomes a suspect in his wife's disappearance, after she goes missing on their fifth wedding anniversary. Reese Witherspoon is among the film's producers, leading to suspicion that she might play the missing woman. That casting isn't confirmed at this point.
Variety reports that the current idea is to push back Affleck's directorial effort so that he can shoot the lead role in Fincher's film this fall. Then he'd go into Live by Night in January. 
Don't read this synopsis if you'd rather go into Fincher's next with as little info as possible. (Though, realistically, the eventual trailer will probably tell us most of what follows anyway.)
On a warm summer morning in North Carthage, Missouri, it is Nick and Amy Dunne's fifth wedding anniversary. Presents are being wrapped and reservations are being made when Nick's clever and beautiful wife disappears from their rented McMansion on the Mississippi River. Husband-of-the-Year Nick isn't doing himself any favors with cringe-worthy daydreams about the slope and shape of his wife's head, but passages from Amy's diary reveal the alpha-girl perfectionist could have put anyone dangerously on edge. Under mounting pressure from the police and the media—as well as Amy's fiercely doting parents—the town golden boy parades an endless series of lies, deceits, and inappropriate behavior. Nick is oddly evasive, and he's definitely bitter—but is he really a killer? As the cops close in, every couple in town is soon wondering how well they know the one that they love. With his twin sister, Margo, at his side, Nick stands by his innocence. Trouble is, if Nick didn't do it, where is that beautiful wife? And what was in that silvery gift box hidden in the back of her bedroom closet?