Johnny Depp And David Koepp Reuniting For 'Mortdecai'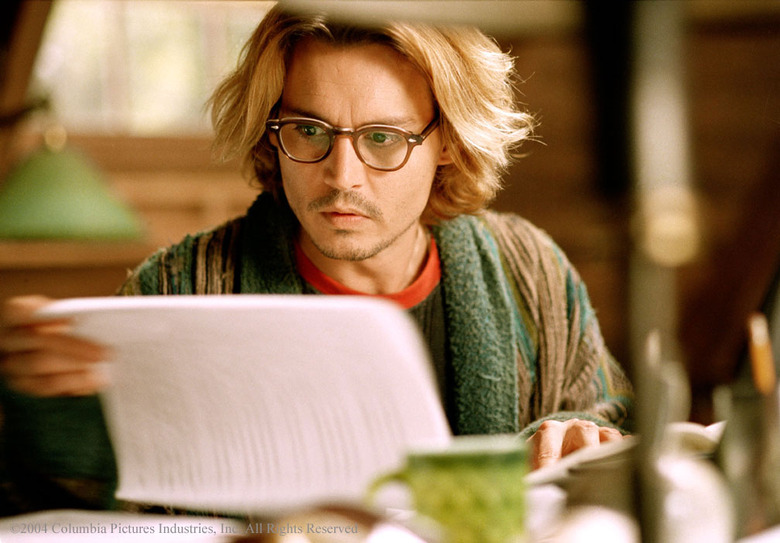 Johnny Depp's The Lone Ranger died at the box office last weekend, and looks likely to land as one of his films that finds particularly minor traction in the minds of audiences. In other words, most of the people who'll remember The Lone Ranger in ten years are those who made and paid for it. Kinda like Secret Window, a decent  film that Depp and David Koepp made together almost a decade a ago (released in 2004) but which has fallen between the cracks of Pirates releases and other big-ticket stuff featuring the actor.
Now Depp and Koepp (which would have been a great name for a vaudeville duo) are getting back together to adapt The Great Mortdecai Moustache Mystery, a crime novel with comedic overtones. The resulting film will likely be called simply Mortdecai, and represents the end of a development effort that Depp has been trying to keep moving for a while.
The book, by the late Kyril Bonfiglioli, was once in development at Warner Bros., but the studio put it in turnaround and Lionsgate picked it up. Eric Aronson (On the Line) scripted and Koepp will direct, with Depp playing "Charlie Mortdecai, a wealthy art dealer and part-time rogue who often gets himself involved in strange cases of crime and espionage."
The Wrap says Depp wants to shoot the film in between his roles in Into the Woods and Pirates of the Caribbean 5.
Here's a recap of the novel, which was finished by Craig Brown after Bonfiglioli passed away before completing the work:
Kyril Bonfiglioli's final novel follows the Hon. Charlie Mortdecai from adventure to misadventure via Jersey and Moscow to a final showdown in a Buckinghamshire bungalow of unparalleled hideousness. Tackling en route an unhealthy sprinkling of well-seasoned academics, a cryptic monk, an aristocratic Chief Constable, and more spies than you could shoehorn into a black stretch limo, Mordecai finds himself embroiled in another mission of international insecurity. Left unfinished at the time of the author's death, the celebrated satirist and parodist Craig Brown supplies the penultimate, plot-resolving chapter.