'The Canyons' Trailer: Is Cinema Dead, Or Is Lindsay Lohan Just Bored?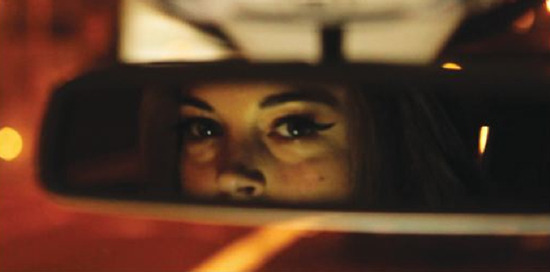 The Canyons, that ultra-low-budget film cooked up by Bret Easton Ellis (screenwriter) and Paul Schrader (director) has been the subject of much talk for a solid year. The two cast Lindsay Lohan when no one else would, and profiles have detailed her difficult behavior even as Schrader praises his leading lady as a Marilyn Monroe type. Opposite Lohan is porn star James Deen, making a crossover leap.
We've seen terrible-looking "fake" trailers for the film and watched as the film scored an unusually public rejection from SXSW. Steven Soderbergh even offered to edit the movie, teasing one of the film's sex scenes in the process. (Also teased in more graphic detail here.)
The constant talk buzzing around the film was enough to get the interest of IFC, which picked up the movie in February. Now there's a trailer, and it also seems to tease that sex scene in a not-quite-not-safe-for-work moment featuring Lohan.
There's a bit of Spring Breakers-meets-Less Than Zero vibe here, which certainly seems to suit the material. And then there's that whole opening sequence, which doesn't have to prophecy the death of cinema, as it says that has already happened. Throughout all this, the question remains: is The Canyons cheap exploitation, or a movie with something on its mind, or a combination of both? Make a guess after watching the trailer.
The Canyons opens on August 2. Apple has the trailer.
Christian is a young LA trust-fund dude who's financing a horror film simply to keep his dad off his back about doing something with his life. He has been dating Tara for about a year — she was an aspiring actress/model who settled down with him when the reality of the business became apparent to her. She's now just Christian's bored plaything. Christian's assistant Gina is casting the film with assistance from Tara. Gina is pushing Ryan, her boyfriend and struggling actor, for the lead. Unbeknownst to either Christian or Gina, Ryan and Tara were a couple three years ago. When Ryan came back into Tara's life during the auditions for the movie, they reignited their affair. But Christian, a dangerous control-freak, finds out about the affair and starts playing cruel mind games with both Tara and Ryan, which escalate into an act of bloody violence.