Almost Red Band Trailer For 'Sharknado'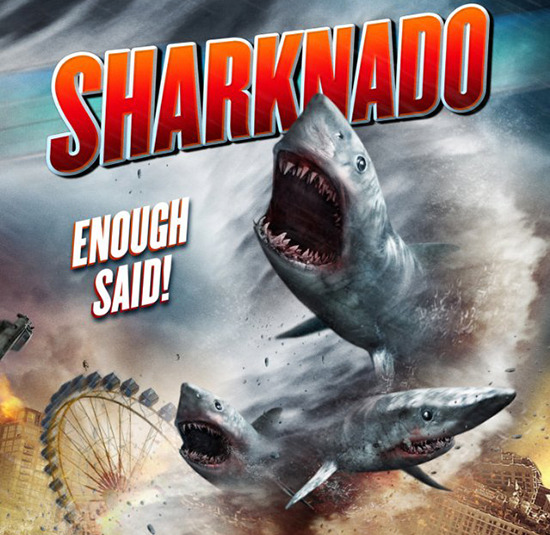 SyFy Channel and The Asylum have released an "almost-redband" trailer for the upcoming SyFy channel original movie Sharknado. This film looks beyond ridiculous, and I'm excited to see every horrible minute of it. Watch the new trailer, complete with obvious Jaws-reference, embedded after the jump.
Official ploy synopsis:
When a freak hurricane swamps Los Angeles, thousands of sharks terrorize the waterlogged populace. And when the high-speed winds form tornadoes in the desert, nature's deadliest killer rules water, land, and air.