First Official Look At Electro In 'The Amazing Spider-Man 2'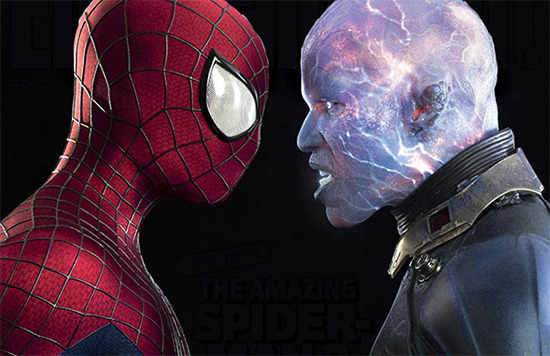 We'll almost certainly see a teaser trailer for Marc Webb's The Amazing Spider-Man 2 next week at Comic Con, but for now here's the first official shot of Jamie Foxx as the villain Electro. We've seen Foxx's non-electrified look in an official pic, and set pics showed us an early look at what you see above and below. But this image gives you Electro complete with post-production effects. He's facing off against Spider-Man (Andrew Garfield) on the cover of the new EW, and you can see the full image below. 
Webb told the magazine, "With the first one I felt it was important to retell that origin story. But that was kind of brutal because people were so familiar with it. Now that the origin story is done? We're off to the races. It's incredibly liberating."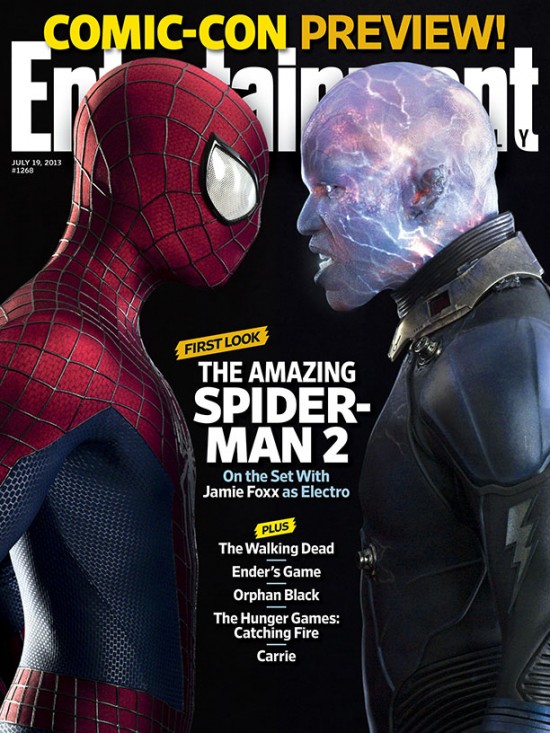 The Amazing Spider-Man 2 opens on May 2, 2014. The film also stars Emma Stone, Chris Cooper, Shailene Woodley, Paul Giamatti, Felicity Jones, Martin Sheen, Paul Giammatti, and Colm Feore.
In The Amazing Spider-Man™ 2, for Peter Parker (Andrew Garfield), life is busy – between taking out the bad guys as Spider-Man and spending time with the person he loves, Gwen (Emma Stone), high school graduation can't come quickly enough. Peter hasn't forgotten about the promise he made to Gwen's father to protect her by staying away – but that's a promise he just can't keep. Things will change for Peter when a new villain, Electro (Jamie Foxx), emerges, an old friend, Harry Osborn (Dane DeHaan), returns, and Peter uncovers new clues about his past.